Does your current accommodation in Liverpool offer all the local amenities you need to live comfortably? If not – then you need Poet's Place.
Here at Caro Lettings, we believe that student accommodation in Liverpool should offer three fundamental things:
Comfort
Convenience
Security
That's why we have invested heavily into the newest addition to our portfolio of student accommodation in Liverpool – Poet's Place. Designed with the professional in mind, this beautifully modern accommodation offers all the mod-cons, including:
A fully kitted out kitchen including all new white goods and appliances
Modern and clean bathroom suites
A luxury feel with bright, airy apartments thanks to floor to ceiling windows
Secure onsite parking
Onsite bike storage
Advanced CCTV security onsite
24-hour concierge for day-to-day support
But good accommodation in Liverpool must be more than just those internal comforts. Are you a fitness freak or a shopping enthusiast? Maybe you just want to know you can grab those cupboard staples and day-to-day essentials without having to drive or get a bus.
Well – if you're wondering what you can do around Poet's Place – read on.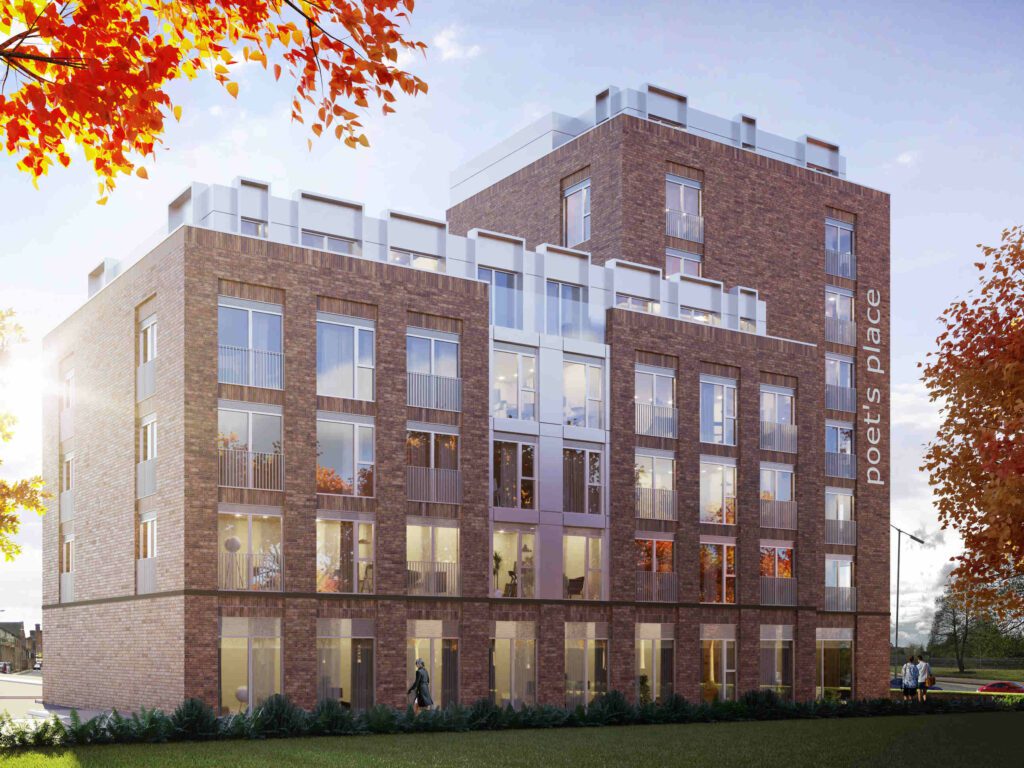 Perfectly located accommodation in Liverpool – for all your needs
Liverpool is one of the most popular cities in the UK – and we can totally see why! Rich with history, heritage and beautiful architecture, there's so much to see, do and experience here. That's why we have worked so hard to ensure Poet's Place is ideally situated for a range of needs.
Our high-quality apartment spaces in Liverpool are nestled between three major regeneration zones, making your new digs right at the heart of the buzz. Just a short walk from the city's leading universities, and a stone's throw away from the brand-new Merseyside Police HQ – this really is a haven for professionals.
Not only ideally located for a quick and painless commute, there are plenty of amenities and leisure facilities on your doorstep – including a large Sainsburys, as well as a host of other shops, and Everton Park for the sports enthusiasts amongst you.
So, whether it's a late-night shop run, a touch of retail therapy or a night out with friends/colleagues – you won't need to go too far from home.
Well-priced accommodation in Liverpool
When it comes to value for money – we've got you covered. In fact, the cost of staying with Caro as opposed to other student accommodation in Liverpool can be up to £72 a month less – so saving with us can help you to enjoy life in other ways, whether that be a holiday, driving lessons, new gadgets, a few night's out or even contributions to a mortgage pot.
So, what are you waiting for? If you want to benefit from affordable, modern and perfectly located accommodation in Liverpool – now is the time to get in touch! Our new Poet's Place site is set to open in June 2021, and places won't be around for long – so be sure to get in touch by ringing us on 0151 318 4743 or email enquiries@carolettings.com, to find out more today.