City breaks are notorious for being expensive. You've got plenty of meals to pay for and the cost of travelling around and entry fees can soon add up. That shouldn't prevent you from getting to experience the best a city has to offer though. If you're travelling on a budget, we've compiled a guide of 13 free things you to do in Liverpool all year round. Most things are walking distance from both Caro Short Stay locations, allowing you to save on travel fees. It has something for everyone including, walking tours, child friendly museums and farmers markets.
Visit a museum
For such a small city, Liverpool has a lot of museums and galleries and they're all free to enter! Whether you're into your maritime history or lover of modern art, you'll be bound to discover something new and exciting. 
World Museum – Home to mummies and the Chinese Terracotta Army until October, the world museum is a favourite with kids.
Museum of Liverpool – discover the history and culture of Liverpool in this fun, interactive museum located at Pier Head. Until April 2019, you can see the amazing Double Fantasy exhibit, curated in partnership with Yoko Ono about her life and creative collaborations with John Lennon.
Tate Liverpool – here you can see some of the best from the contemporary art world. As well as their permanent collection, they have regularly changing exhibitions so be sure to check their website to see what's on.
Merseyside Maritime Museum – also located in the Albert Dock, here you can discover Liverpool's little known connection to the Titanic, the creation and importance of the Albert Dock and posters from the golden age of liners.
International Slavery Museum – located on the third floor of the Maritime Museum, this is the only museum of it's kind to look at aspects of historical and contemporary slavery.
Take in the views
Nowadays, it's so common to see people walking around either glued to their phones or looking at the ground, but by doing so, you are missing out on spotting something special. The architecture in Liverpool is a poetic mix between Georgian, Victorian and modern day styles. Take some time to walk around the city with your camera and be sure to look up!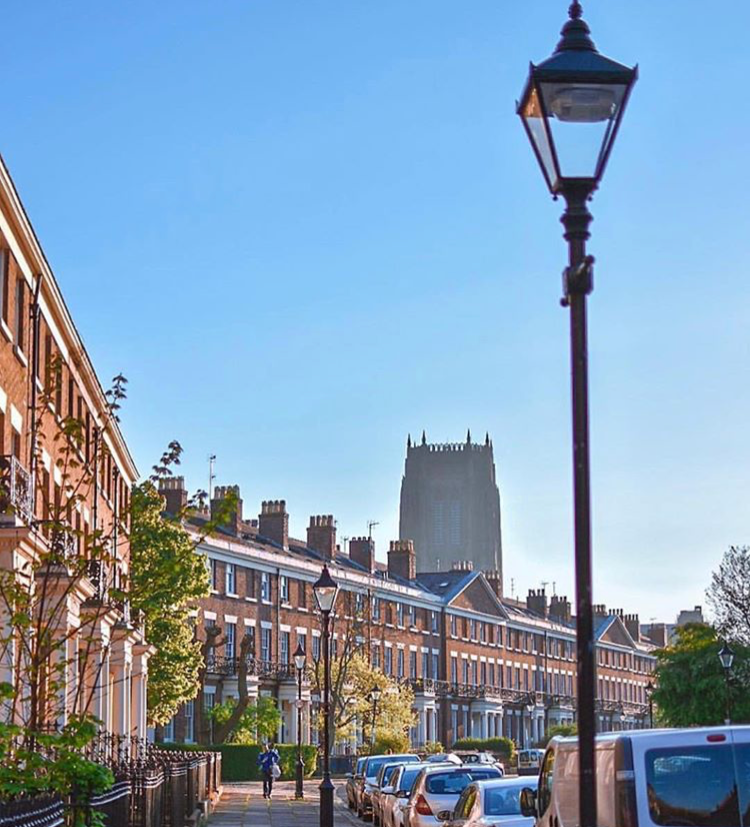 View the Old Dock
The dock that made Liverpool the city it is today has been carefully preserved underneath Liverpool ONE ever since its rediscovery in 2001. The bed of the Pool, the creek that gave Liverpool's it's name, can be explored by visitors for free and is an important reminder of Liverpool's history as the world's busiest shipping port.
Join a free walking tour.
The best way to see the city is on foot. Join a guided tour led by a local expert to discover the fascinating history and culture of Liverpool. The SANDEMANs tour is a 3 hour stroll through Liverpool and takes in sites such as St George's Hall and tells tales of the lost Liverpool Castle. Tours depart daily from outside St George's Hall at the Prince Albert statue. It's free to partake but best to reserve your spot online here first.
Marvel in the beauty of St George's Hall.
St George's Hall is a beautiful Grade I listed building regarded as one of the finest neoclassical buildings in the world. When Queen Victoria visited in 1851, she claimed it was a building 'worthy of ancient Athens'. You can view the prison cells, courtrooms and the grandeur of the Great Hall, golden Concert Room and the imposing Great Willis organ. Entry is free and for an additional fee you can do a guided tour.
Visit a park
Liverpool is blessed with some beautiful parks that are definitely worth a visit if you want to escape the hustle and bustle of the city.
Sefton Park – The largest, and possibly most beautiful, park in Liverpool and is only a few miles from the city centre. It's easily accessible by walking, bus or even hiring one of the many city bikes you'll see dotted around the city. Whilst you're there be sure to check out the stunning Palm House. Filled with exotic plants from all over the world, this glass structure is just beautiful to look at.
Everton Park – High up above Liverpool, Everton Park offers the most breathtaking panoramic views of Liverpool. It's easy to get to as many buses travel by and it's definitely worth the trip.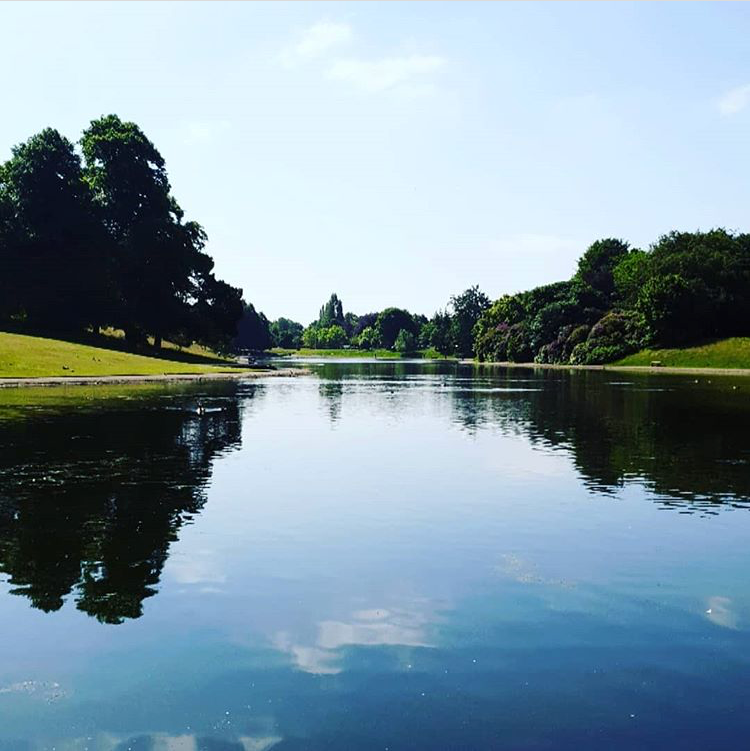 Browse record shops
Hours can easily pass by in record shops whilst your searching for something rare. Whether your looking to add to your collection or just getting wishlist inspiration, there's plenty of places to go in Liverpool. Some of our favourites to check out are Red Brick Vintage Hanger in the Cains Brewery Village and Dig Vinyl on Bold Street.
Visit Crosby Beach
For just a few pounds, you can travel by rail or bus and spend the day at the beach. Pack a picnic and take a stroll along the waterfront and admire the Iron Men. 100 bronze statues positioned along the beach form Anthony Gormley's 'Another Place'. Supposed to only be in Liverpool for a short time, they proved so popular that the installation was made permanent.
Explore the markets
Everyone loves a good browse through some market stalls and in Liverpool you're spoilt for choice! Every third sunday of the month, the Maker's Market takes over Hope Street, with an excellent food and craft mix. Head on down the Baltic Market on a sunday morning for some delicious coffee and to stock up on rainbow bagels, gourmet fudge and handcrafted bath bombs. Whilst you're there be sure to check out Red Brick Vintage, the best vintage market in Liverpool. It has dozens of stalls selling everything from furniture to vinyls as well as some impressive house plants.
Hot Water Comedy Club
It's no secret that Scousers are some of the funniest people you'll ever meet. Some of Liverpool's most famou comedy exports including Ken Dodd and John Bishop. The best place to discover up and coming talent is at the Hot Water Comedy Club, which recently opened its second location on Hanover Street. Many of their showcases are free entry and you can find out more information on their website.
A spot of window shopping
Whether your love vintage or the latest fashions, there's plenty of window shopping to be had in Liverpool. Bold Street has some of the best vintage and independent shops in town. Hours can easily be spent wandering up and down window shopping. Whilst over at Liverpool One, you can browse the latest fashions at Europe's largest outdoor shopping centre.
Go graffiti hunting.
The street art scene in Liverpool is exploding. It seems like every week there is a new piece appearing in the city. The most Instagramable creations can be found in the Baltic Triangle. After all, have you even been to Liverpool if you haven't had you picture taken in front of the iconic Liver Bird wings by Paul Curtis? If you're lucky, you may even be able to spy a Banksy or two.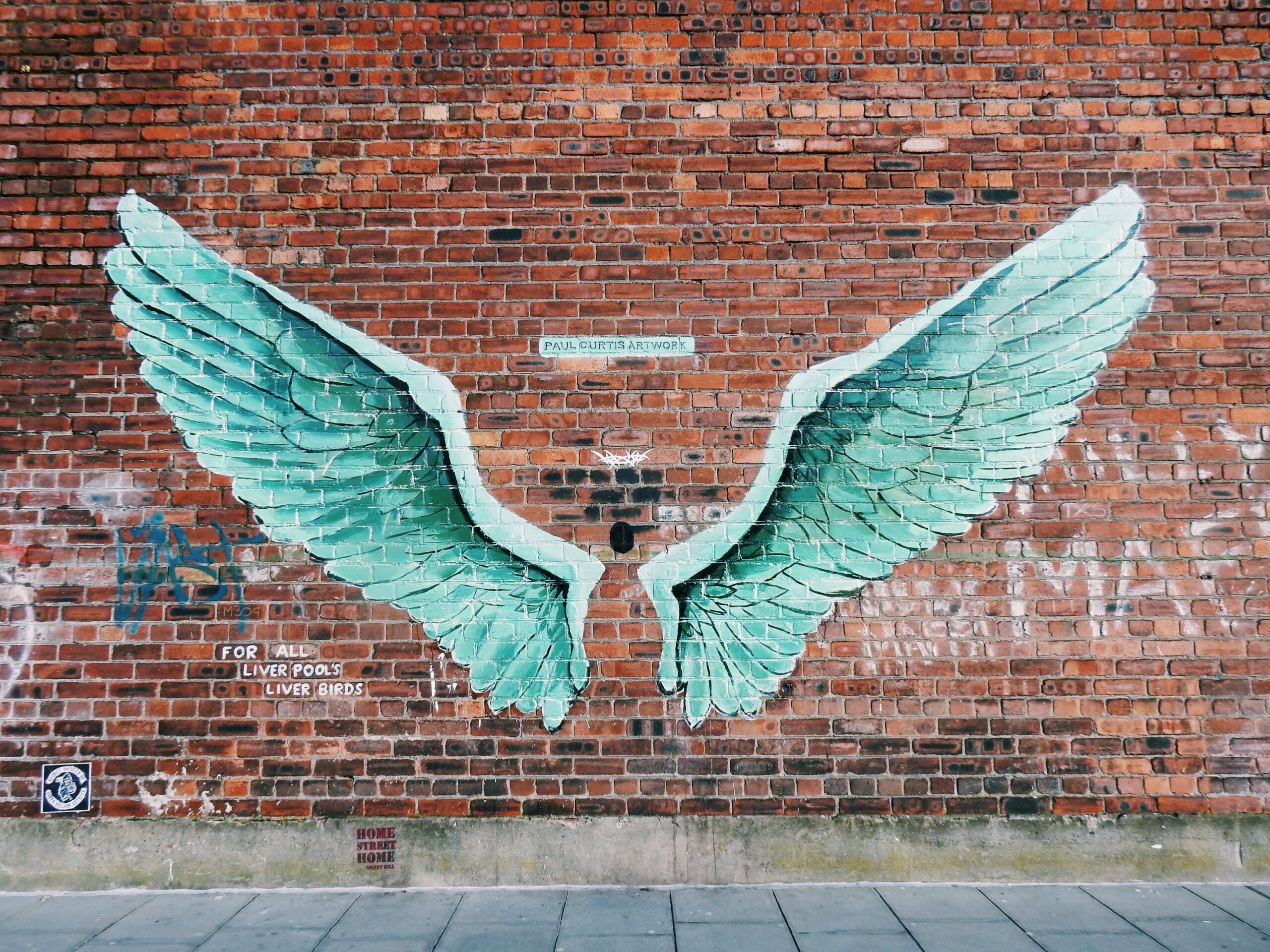 Take in the beauty of not one, but two cathedrals.
Liverpool is blessed with two beautiful cathedrals at either end of the aptly named Hope Street. The Anglican Cathedral took 74 years to built, interrupted by two world wars, and towers over the city's landscape. Featuring beautiful stained glass windows, for a small fee you can climb Vesty Tower and enjoy views of the city. The Liverpool Metropolitan Cathedral is locally referred to as 'Paddy's WigWam'. It was completed in 1967 and has very modern design features. Lutyen's Crypt is a must see. Completed before World War Two, it's the annual host of the Liverpool Beer Festival.
We hope you've enjoyed this guide of 13 free things to do in Liverpool all year round. Be sure to check out our Ultimate 48 hours in Liverpool guide for more inspiration.
Be sure to follow Caro Short Stay on Facebook, Instagram and Twitter for things to do and see in Liverpool plus exclusive offers!