Finding the ideal place to study isn't always easy – the typical study spots at the library are too quiet and formal for some. Others may appreciate a change of scenery to reignite their creative side and burst through their writer's block.
Whilst studying in your room is convenient, you can't escape the noise made by your housemates who may have finished their exams and want to party.
So, where does that leave you? Well, we highly recommend taking a trip to a local café that offers a unique study atmosphere and most importantly, coffee!
We've compiled a comprehensive guide of the five best cafés in Liverpool for students looking to research, group study, play chess or even leisurely read in peace.
Bold Street Café
If you take a stroll down bustling Bold Street, you'll find the award-winning speciality coffee shop, the Bold Street Café.
Renowned for its range of speciality coffees and famous buoys, Bold Street Café is a quirky yet quiet place for students looking for some inspiration.
This wonderful coffee shop is incredibly colourful and showcases artwork from local artists, which may offer a creative spark to those who've had their noses in textbooks all week.
Location: 89 Bold Street, Liverpool, L1 4DG
Opening/closing times: Mon – Sat 8 am-6 pm, Sunday 9 am – 5 pm
200 Degrees Coffee Shop
Located in the heart of Liverpool's city centre, 200 Degrees Coffee is a fantastic study space thanks to its comfortable interior, free Wi-Fi, and relaxed atmosphere.
As it reaches dinner time, this dedicated establishment offers a range of fresh food prepared throughout the day. Plus, they provide several vegan and vegetarian options, so you don't need to worry about going hungry if you have dietary requirements.
If you're reaching crunch time during exam season, 200 Degrees Coffee Shop also offers meeting rooms, perfect for hosting study group sessions. Showcase your revision material on a large screen whilst you all indulge in top-quality coffee.
Location: The Met Quarter, 35 Whitechapel, Liverpool L1 6DA
Opening/closing times:
Mon – Fri 8 am – 8 pm, Saturday 9 am – 8 pm, and Sunday 10 am – 7 pm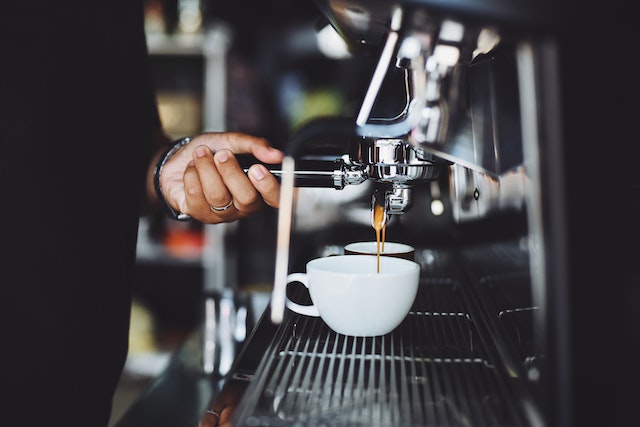 Leaf
Thanks to its bohemian look and varied collection of loose-leaf teas, Leaf has established itself as the perfect study escape for students across Liverpool.
Pick a table, open your laptop and ease into a deep study that almost feels like a treat in this calm environment.
Don't stay too late though – by night, this super chill café turns into a bar filled with stunning craft beers that are too good to turn down.
Location: 65-67 Bold St, Liverpool, L1 4EZ
Opening/closing times:
Mon and Tues 9 am – 4 pm
Wed – Sat 9 am – 11 pm
Sunday 9 am – 8 pm
The Bluecoat (Café)
Hidden away in Liverpool's Grade 1 listed building, The Bluecoat, this café is ideal for culture vultures looking to study and take in Liverpool's rich heritage.
Inside this historical building are art galleries, studios, and independent stores, perfect for exploring between study sessions.
The food and drinks offered by this cosy retreat are incredibly affordable – fabulous for students living on a tight budget.
Location: 8 School Lane, Liverpool L1 3BT
Opening/closing times:
Tues – Sun 11 am – 5 pm
Rococo Coffee House
Independent, rustic, and idyllic – this delightful coffee house offers plenty of space for students to sit back with a latte (or espresso if it's one of those days) and revise.
Found on lively Lord Street, Rococo has three floors to choose from if the ground floor gets too busy. We highly recommend the third floor due to its quieter ambience.
Location: First Floor, 61 Lord St, Liverpool L2 6PB
Opening/closing times:
Mon – Sat 9 am – 6 pm
Sunday 10 am – 6 pm
Get in touch with Caro Lettings
Looking for affordable yet modern student accommodation in Liverpool?
If so, we can help. At Caro Lettings, we provide contemporary student flats and houses for individuals or groups of friends.
Eager to find out more? Contact our dedicated team using our online message form, and we'll be in touch.