If the hustle and bustle of Christmas is getting the better of you, why not consider a luscious winter city break?
Though the spirit of Christmas is still present as ever, sometimes a change of scenery can be all that's needed to really appreciate this exciting holiday.
From the world's greatest Christmas markets to natural winter wonders, we've rounded up the best cities in Europe in which to take a winter break. Take a look, and get ready to fall in love with Christmas all over again.
1. Paris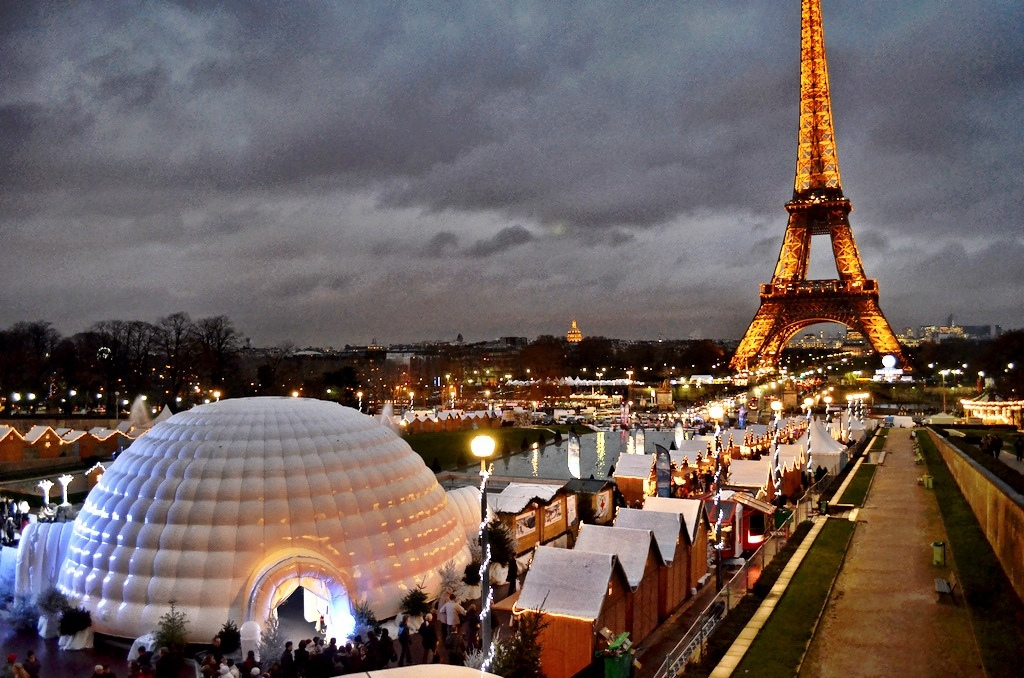 Often renowned as the 'city of love', Paris has a lot to offer in the wintertime too, with its finest monuments lighting up the city.
Stroll down the Champs-Elysees and admire the impressive window displays of the major Paris department stores. Or visit the romantic Christmas markets complete with fairgrounds and open-air ice rink.
When you've shopped, drank and skated (not necessarily in that order), step into any of the open-till-late Parisian restaurants for some exceptional seasonal menus.
2. Berlin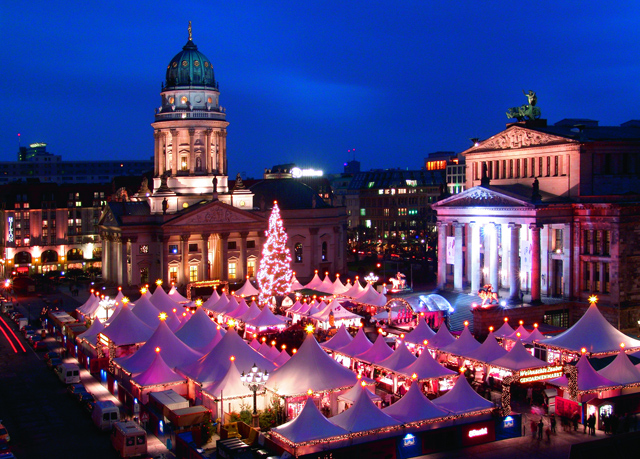 As its lakes freeze over, temperatures plummet and pavement seating is packed away, Berlin transforms into one of the world's most exciting cities around Christmastime.
Known for its lively nightlife and relentless energy, there's plenty to keep you occupied until New Year and beyond.
Explore the City West Christmas market set against the beautiful baroque Charlottenburg Palace, decorated with elaborate light installations. Numerous wood huts and marquees made from all natural materials can be found serving hot chestnuts, crepes and Hungarian langos, whilst many hotels and restaurants offer fine dining in heated tents.
The Winterwald (winter forest) is also worth a visit, offering magical attractions for children including rides, air swing, a small railway and arts and crafts. Creative types will enjoy the Holy Shit Shopping Lounge, which showcases young artists and designers and is the ultimate club night of all Christmas markets.
3. Liverpool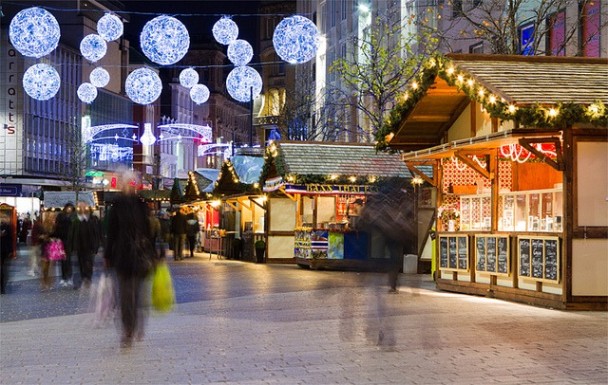 From the friendly locals to the stunning architecture, few people can resist Liverpool's charm at Christmas.
Browse the spacious yet compact city and awe at the beautiful lights along the high street and the Albert Dock. Visit the Ice Festival and sample over 50 traditional market stalls, as well as skating on the huge outdoor ice rink and getting your adrenaline rush on the super-sized ice slide.
Explore the Christmas markets outside St George's Hall – one of Liverpool's most iconic buildings – and see the beautiful Liverpool Cathedral all lit up for the Christmas season.
Our luxury short stay apartments are in an ideal city centre location and will give you a wonderful night's sleep after a busy day of sightseeing.
4. Brussels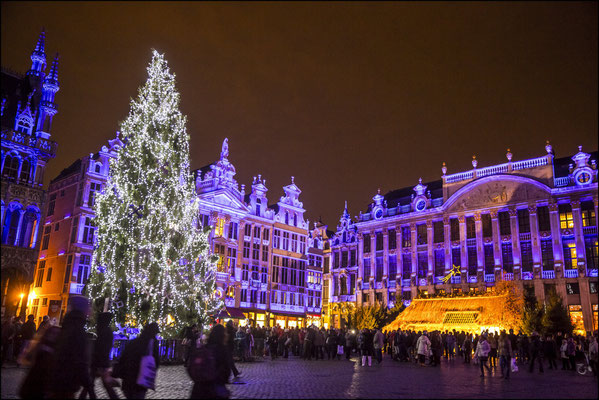 Brussels' famous 'Winter Wonders' event continues to bring in flocks of visitors every year. Filled with colourful stalls, tasting sessions, an ice rink and magical light and sound show, it goes all out to bring the festive spirit to the hearts of its visitors.
Don't miss the festive parade, the impressive huge Christmas tree or the fairground rides that line the street.
Brussels is a historic town centre with a unique ambiance that brings you into your very own winter fairytale.
5. Vienna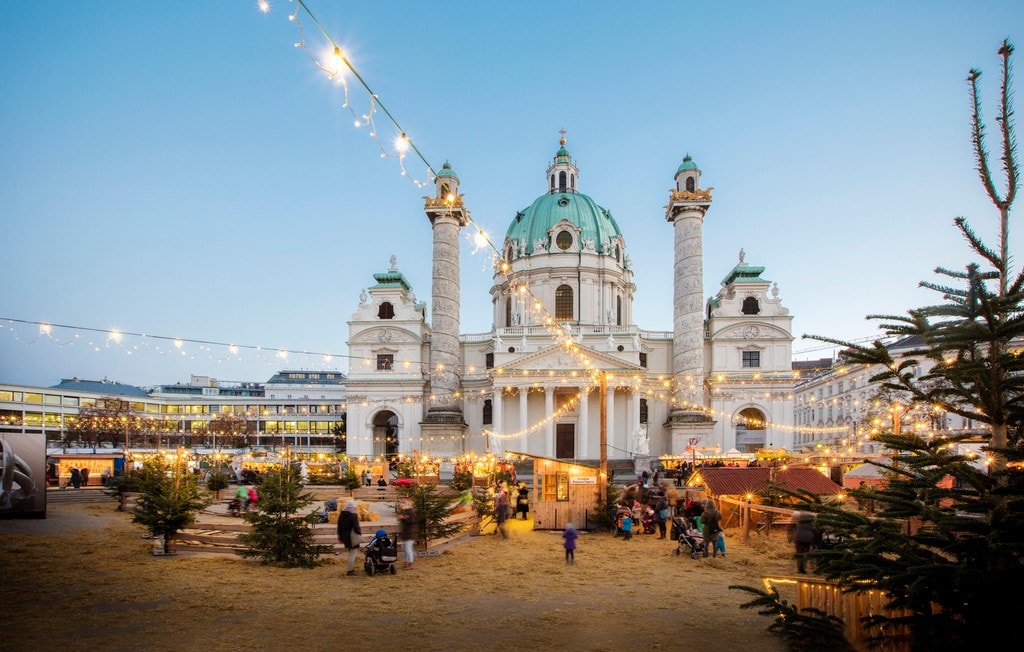 Beneath stunning blue skies and atop crisp layers of snow, Vienna's prettiest squares transform this time of year. Wander the many Christmas markets and enjoy the aromas of freshly baked goods and hot spiced punch.
The traditional 'Vienna Magic of Advent' is perhaps one of the most well known Christmas markets that turns the City Hall Square into a shining fairytale land. Browse the stalls filled with Christmas gifts, decorations, sweets and warming drinks, and don't miss the carousel and craft workshops for kids.
Another great market is the one before Schon Brunn Palace, set in front of a romantic imperial backdrop. This market becomes a New Year's market after Christmas, meaning you can carry on the festivities that little bit longer.
Once you've had your fill of the outside, Vienna's many cafes provide plenty of places to cosy up and get warm.
6. London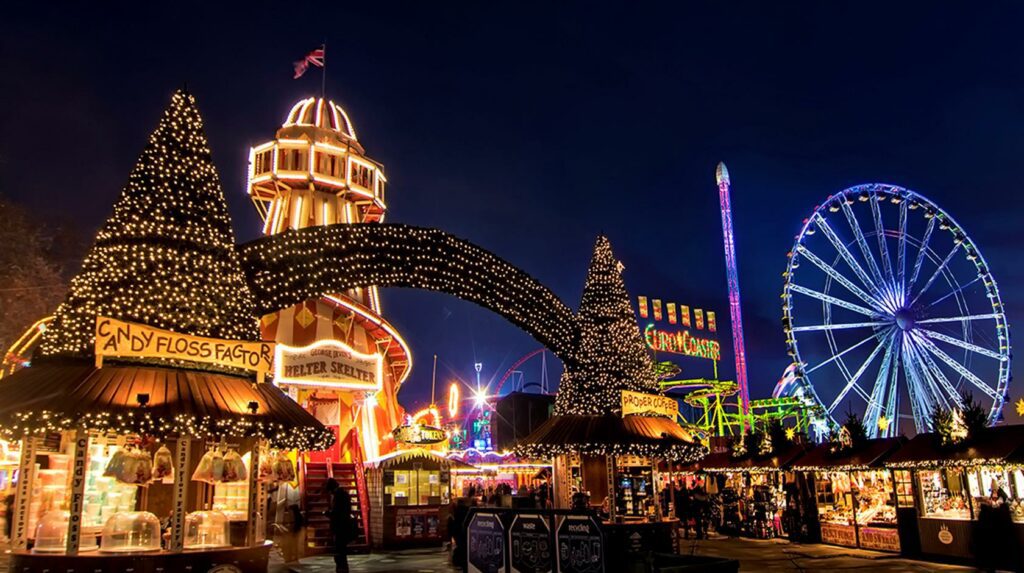 The bustling UK capital is known for many hotspots, including Big Ben, the London Eye and Tower Bridge.
At Christmas however, its own Hyde Park comes to life with the annual Winter Wonderland. Open for six weeks and free to enter, the event features a number of exciting winter festivities, including over 100 rides and attractions.
The traditional German-style markets are also there, with over 200 chalets. Find unusual, handmade gifts such as ceramics, jewellery and wooden toys, or explore a dozen cuisines, from Indonesian curries to German bratwurst.
Also worth a visit is the Borough Market, where more delightful foods and treats await. The Mad Hatter's Afternoon Tea is also a marvellous afternoon treat that'll help continue the fairytale dream.
7. Amsterdam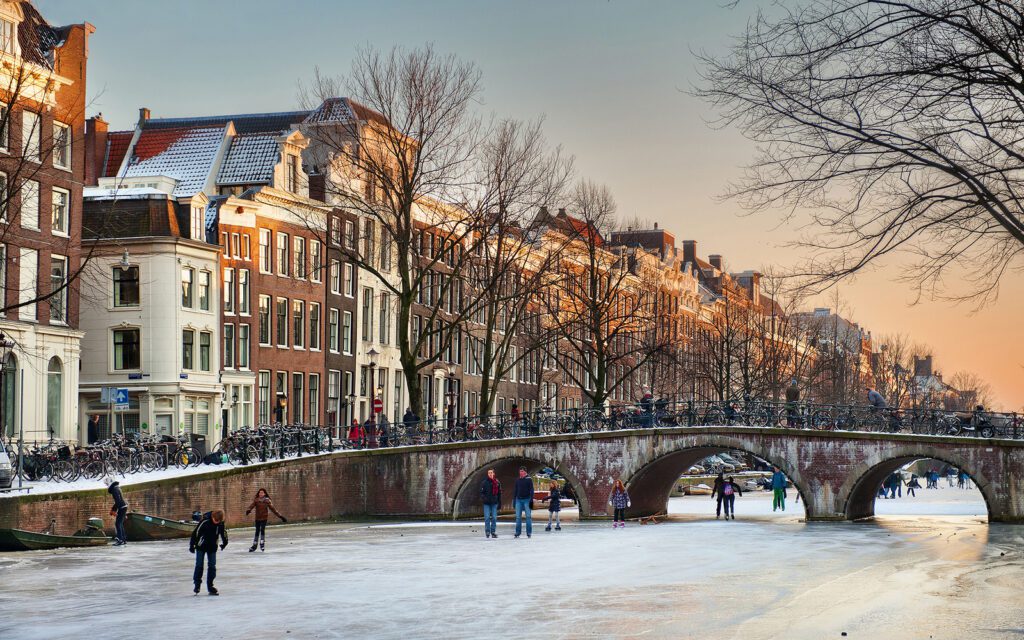 What better way to spend the pre- or post-Christmas buzz than in one of Europe's most progressive cities?
Walk along Amsterdam's famous canal, which is lined with gabled houses crisp as ice, and cosy welcoming cafes where you can sip Gluhwein beside an open fire.
Amsterdam's diverse array of museums and galleries lure you in from the cold with an endless variety of ever-changing exhibitions.
Chilly in temperature, but never in spirit, Amsterdam is a perfect place to get away this winter.
8. Alta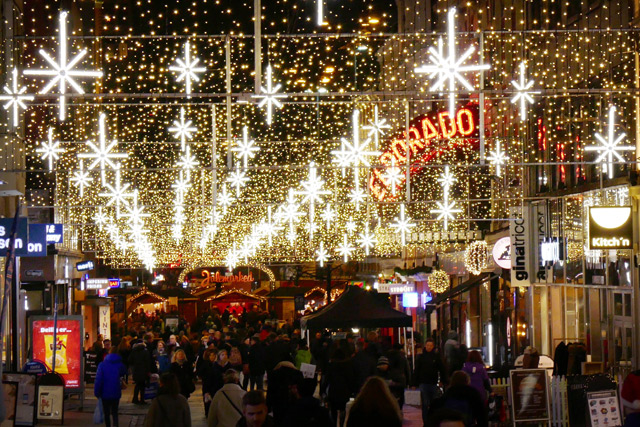 The largest town in Norway, fewer places promise a better winter wonderland than Alta.
The historic city of Sami (or 'Laplander') culture, Alta is a great place for sledding and snowmobile adventures. It is sometimes called 'The Town of the Northern Lights' due to its ideal vantage point and holds the first observatory dedicated to the phenomenon.
Stay at the Sorrisniva Igloo Hotel – the hotel that's newly built each year out of snow and ice (including your bed and your ice glasses)! Cosy up under reindeer hides and quilts for a fun night, and don't worry – the bathrooms, restaurant and other facilities are heated. The addition of a sauna means your stay will be a truly unique experience.
Be sure to stop by the Du Verden Matbar restaurant, which serves authentic hearty Scandinavian food to warm you from the inside out.
9. Reykjavik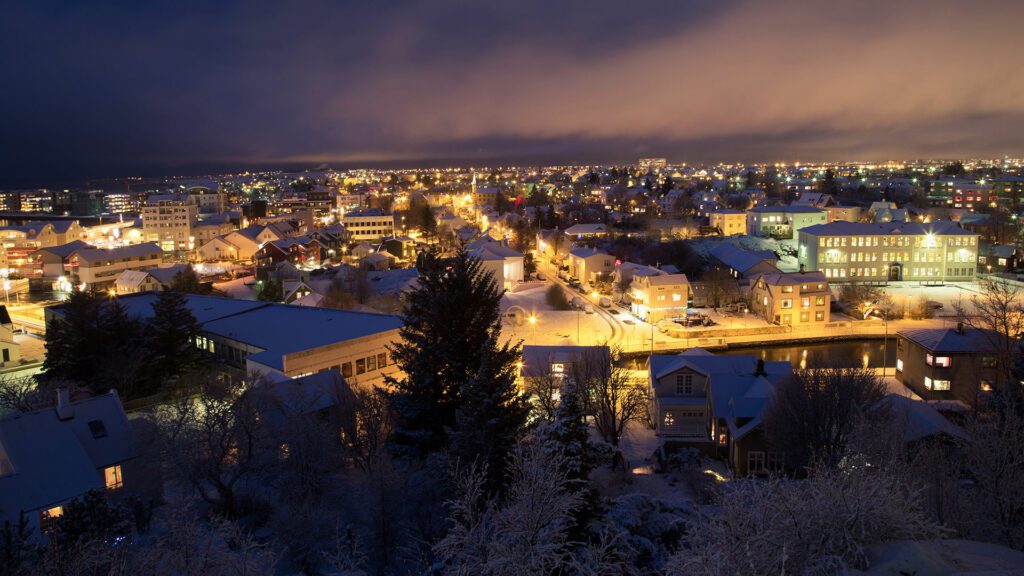 Home to the Northern Lights, Iceland's capital Reykjavik is a must-visit in winter.
Set amongst stunning valleys, rocky mountains, sparkling glaciers and lush hillsides, Reykjavik is home to a number of natural wonders. No longer eye-wateringly expensive, it's now easier than ever to spend a fun-filled few days in this warm, cosy city.
Relax at the Blue Lagoon, a naturally heated geothermal pool involving detoxing minerals and silica mud masks! Or take a midnight adventure to see the Northern Lights with one of the many tour companies (be sure to wrap up warm as temperatures drop below minus).
Peruse the country's breathtaking landscapes on a Golden Circle tour. From black beaches to thermal pools and geysers, Iceland's volcanic terrain is not to be overlooked.
10. Seville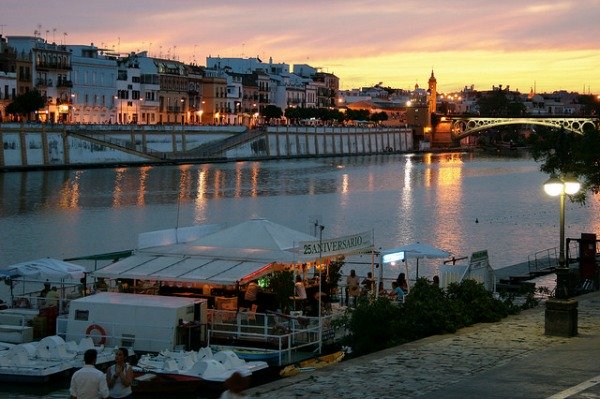 Albeit the only warm place on this list, Seville is perfect for those wanting to escape the cold and chill out beneath the sun.
Though temperatures do drop, Seville's coldest season is barely apparent n November, going as far as a gentle 16 degrees C between December and February.
Get some much-deserved despite in the warmth, as you sample glorious food and explore wonderful architecture.
11. Dresden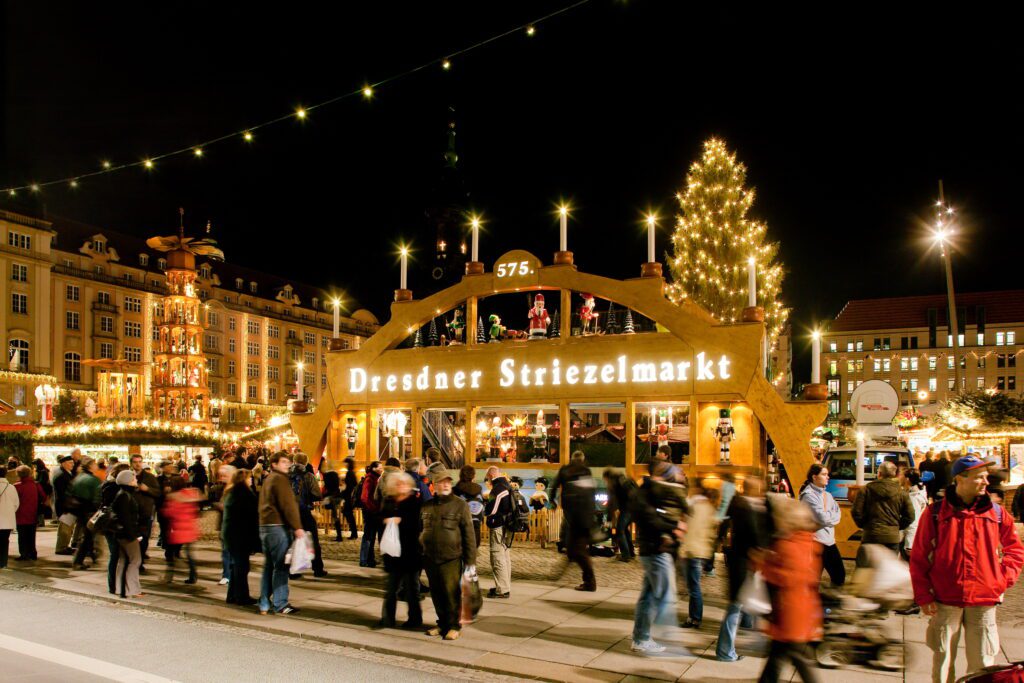 Another German city, but with good reason! Dresden's 11 different Christmas markets, from by no means Dark Ages to charming alpine ski huts, provide an appealing contrast in which to explore.
All throughout the city there is true holiday atmosphere, thanks to the oratories, Advent, organ and gospel concerts and the churches brimming with festive insider tips.
The city's theatres bring to life classic Christmas tales, while museums host special seasonal exhibitions and boats bejewelled with lights glide silently across the Elbe. Whether before Christmas or after, Dresden is guaranteed to leave you feeling refreshed and rejuvenated.