New year, new beginnings. New means exciting, right? Intriguing and inspiring.
Except January and February can be pretty bleak months, to say the least. Who wants to go out when it's minus degrees outside and/or raining sideways?
Don't don your dressing gown and slip into hibernation just yet, however. This month there's a whole lot of stuff happening in Liverpool city centre, including new cosy venues just waiting to welcome you in from the cold.
If you're looking to make the most of the winter months and make your friends jealous, head out to some of these hot spots.
1. Baltic Market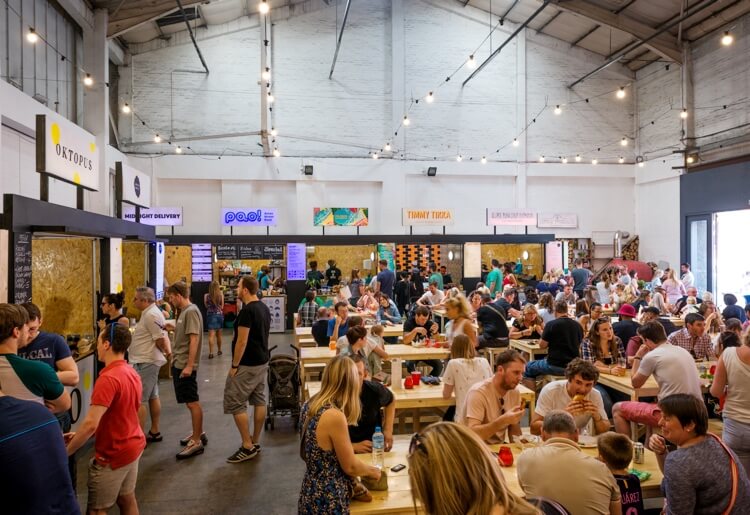 Opened at the end of June 2017, the Baltic Market is fast becoming a go-to melting pot of Liverpool's most trademark tastes.
Set up by the lovable rogues at Independent Liverpool, Baltic Market offers the chance to taste all of Liverpool's best foods and pop-ups in one place.
With vendors including Salthouse Bacaro, Little Furnace Pizza, Skaus, Lucha Libre, Free State Kitchen, Roll House thai-rolled ice cream and many more, it's the perfect place to catch up with mates on a weekday evening or weekend.
Open: Thurs 5 – 11pm, Fri 12pm – 12am, Sat 11am – 12am, Sun 11am – 10pm
2. The Peaky Blinders Bar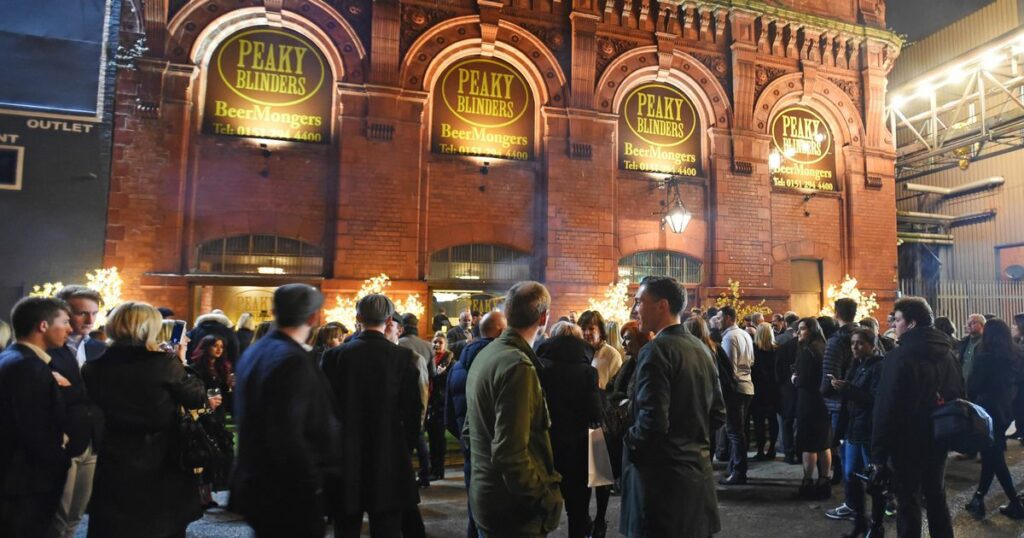 Themed around the highly successful BBC period drama about the Birmingham gang, the Peaky Blinders bar has been one of the latest bars to turn heads in Liverpool.
Dark, dirty yet decorated in enticing splendour, the bar perfectly encapsulates the feel and setting of the hit TV show and gives visitors a taste of the decadent ganaster world. Mini incinerators outside the brewery help to replicate the smoke of the dangerous Small Heath atmosphere, while themed cocktails such as the Angry Arthur and the Thomas Shelby tantalise the tastebuds.
The bar also sells pasteurised tank beers from neighbours Tank Room, as well as its own range of Shelby rum, gin and whiskey and of course, Liverpool gin.
3. Coyote Ugly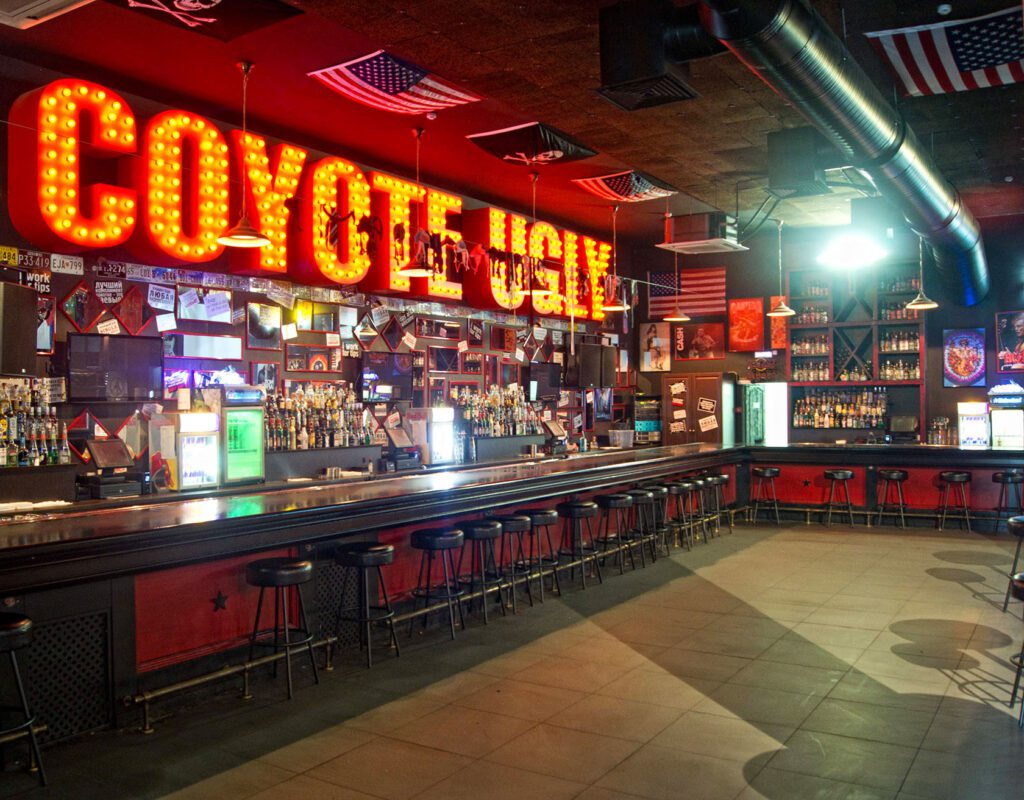 Talking of themed bars, the Coyote Ugly saloon was another newcomer to the nightlife scene last month, giving locals a chance to step inside the popular fictional bar.
Based on the sassy, coming-of-age movie 'Coyote Ugly', the bar aims to keep up the all-American vibes and features a rodeo bull; open, laid-back booths; a range of American beers and of course, its own real 'coyotes' dancing on the bar getting the crowd going to pumping tunes.
The bar has been described as having a friendly and warm atmosphere, with barmaids taking turns to dance and serve drinks, and female visitors are welcome to dance on the bar themselves.
If you're hungry, Coyote Ugly has got that covered too, with its very own range of finger-lickin' American food, including ribs, wings and burgers.
4. Chinatown – Year of the Dog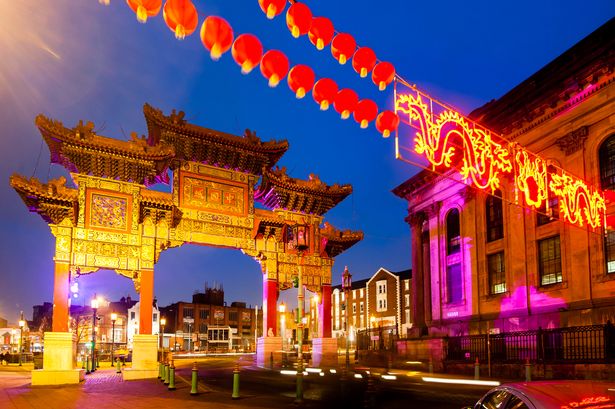 One decade on from the Year of the Rat, Chinese New Year in Liverpool is set to be bigger than ever this year.
A three-day celebration from Feb 16th to 18th, the event will serve to involve locals in the rich Chinese culture and splendour. Projections, music and lighting will illuminate the Chinese Arch that marks the start of Chinatown, as well as the Black-E and The Arch, to take spectators on a journey from Chinese soldiers' first arrival in Liverpool to the present day and the ambitious future of the city's cultural ties.
This year's event will also welcome the 'China Dream' sessions – a programme of events to inspire visitors including the Terracotta Army at the World Museum, the Moon festival and Shanghai festival.
5. Down The Hatch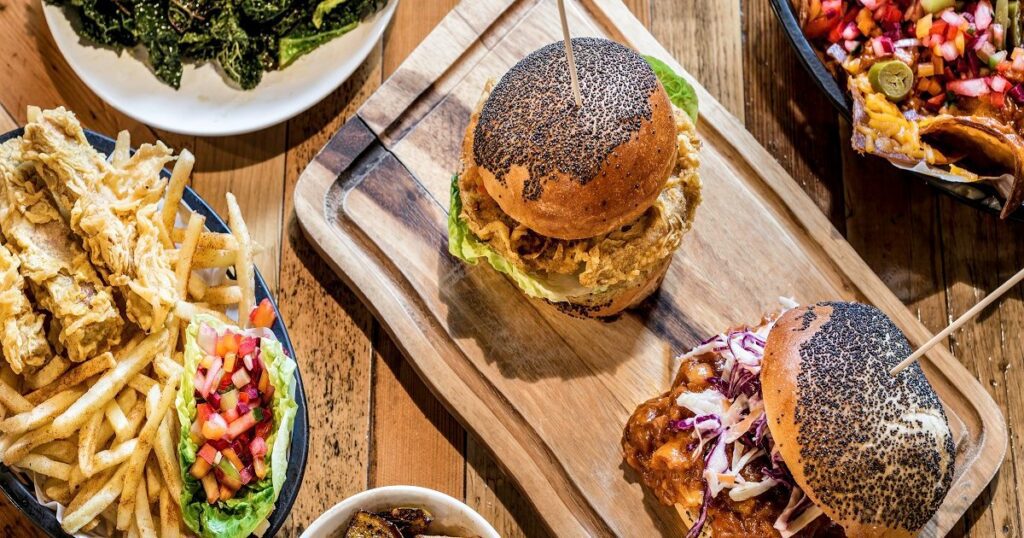 If you haven't already welcomed veggie and vegan food into your life, where have you been?! It's 2018. and the growing number of people ditching meat from their diets means food establishments are scrambling to keep up.
One such place that has done more than just keep up is Down The Hatch, a cosy little underground restaurant on lower Duke St. These guys don't just celebrate plant food, they transform it, giving meat-eaters no excuse not to embrace the power of plants.
Think cauliflower buffalo wings; salt & pepper tofu; seitan strips and juicy burgers piled as high as your head. if you ever thought vegetarian or vegan food was boring, Down The Hatch is here to prove you wrong.
6. Pug Cafe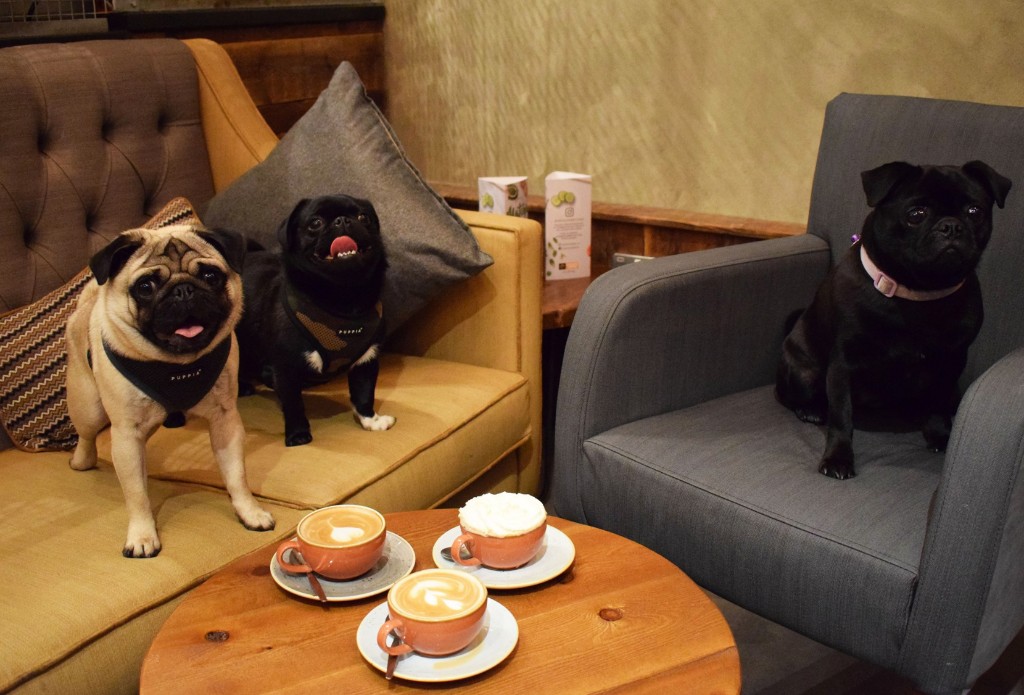 Do you often find yourself looking at cute pictures of pugs online and watching funny pug videos?
Now, thanks to a new pop-up event in Liverpool, you can hang out with pugs for real, and revel in their cute, cuddly, clown-like energy.
Designed for pugs, owners and pug-lovers alike, the pop-up Pug Cafe is a series of events around the UK that aims to provide a safe, fun interactive experience for pugs and people. On the 20th January the Pug Cafe will come to Liverpool at HUS, but booking ahead is required.
If you have a pug – bring them; if you don't, that's fine, you can play with someone else's. Chat, pet, enjoy a complimentary Pugaccino and make some new pug friends.
More Pug Cafe events are expected later on in the year.
7. Silk Rd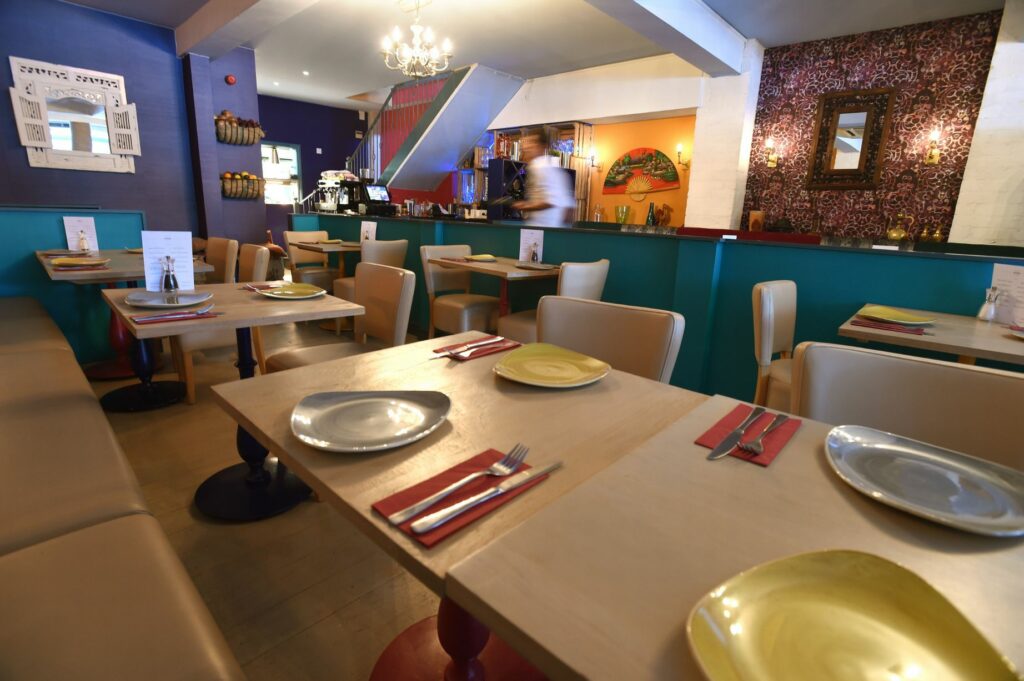 the success of it's Heswall branch, restaurant Silk Rd has brought its dining experience to Beetham Plaza, The Strand.
Offering a variety of mouthwatering tapas and meze, customers can pretend they're on the silk road trail as they enjoy the view of the city from the panoramic windows, or the outdoor terrace (if the weather permits).
To celebrate its new opening, the owners are offering 50% off food during the whole month of January, meaning it's the perfect time to treat yourself to the true taste of Asia and the med.
8. Liverpool Pie Club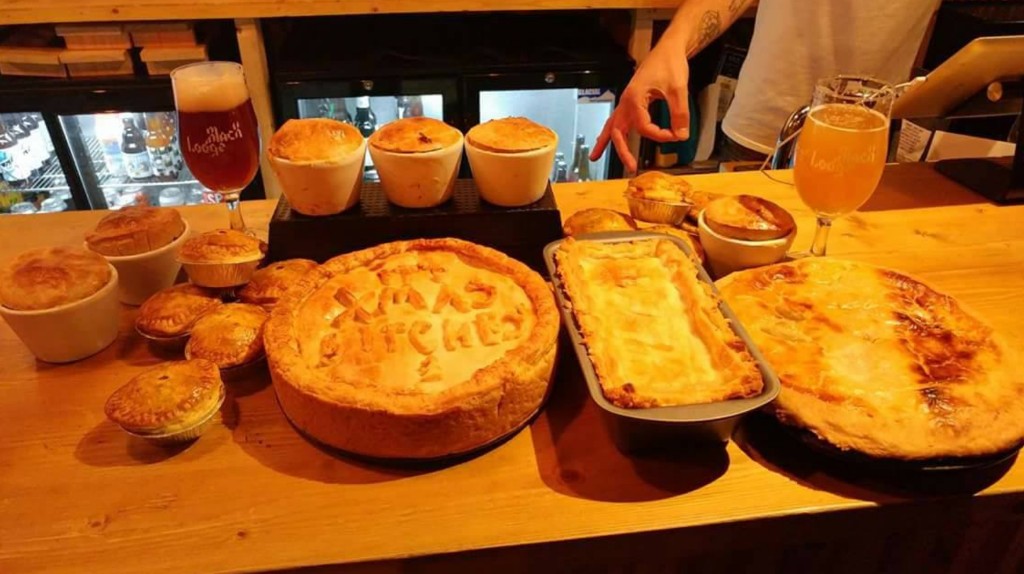 Love pies?
Whether it's baking them or eating them, now you have every excuse to gorge on the ultimate comfort food as Liverpool's very own Pie Club starts to make its mark.
Started by northerner Michaela after realising that Liverpool is full of burger places, not pie places, the event allows pie-lovers to turn up with their own home-baked pies and sample some true tastes of the North (pastry is a must, no pie lids allowed).
If you don't have your own pie, you can still join – just put £5 in the honesty jar and get scoffing.
The Liverpool Pie Club is held at the Black Lodge in the Baltic Triangle every month.