Liverpool remains one of the best destinations in the world to celebrate St Patrick's day. Many Irish people come over to study or work in Liverpool due to its proximity, often staying for years or even relocating permanently. An estimated three quarters of Liverpool's population have some irish heritage, leading to the cities nickname as 'the real capital of Ireland.' One thing is for sure though we definitely know how to throw an irish party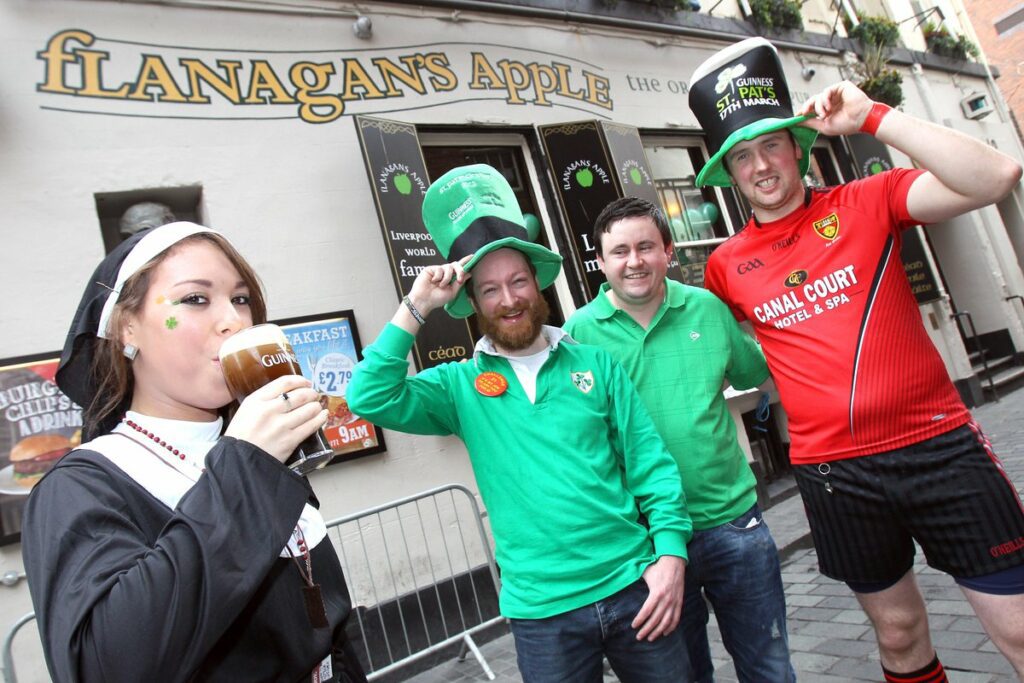 Liverpool's Annual Irish parade
The day kicks of at 12pm at the Old Irish Centre on Mount Pleasant for Liverpool's annual St Patrick's Day Parade. The lively parade is complete with drummers, dance, pipe and flute bands, and a heaving crowd of locals and irish folk alike. Make sure to join in on the celebration and raise a glass of guiness to St Patrick.
Once your bellies start to rumble, we recommend heading to Bold Street and picking up some food on the go. Local pizza specialists, American Pizza Slice offer an extensive menu of US style pizzas, along with craft beer and ales. If Pizza Isn't your thing, head to Wok & Go for a 'wok-tossed' noodles box, or La Parilla for tasty Mexican burritos, fajitas and quesadillas.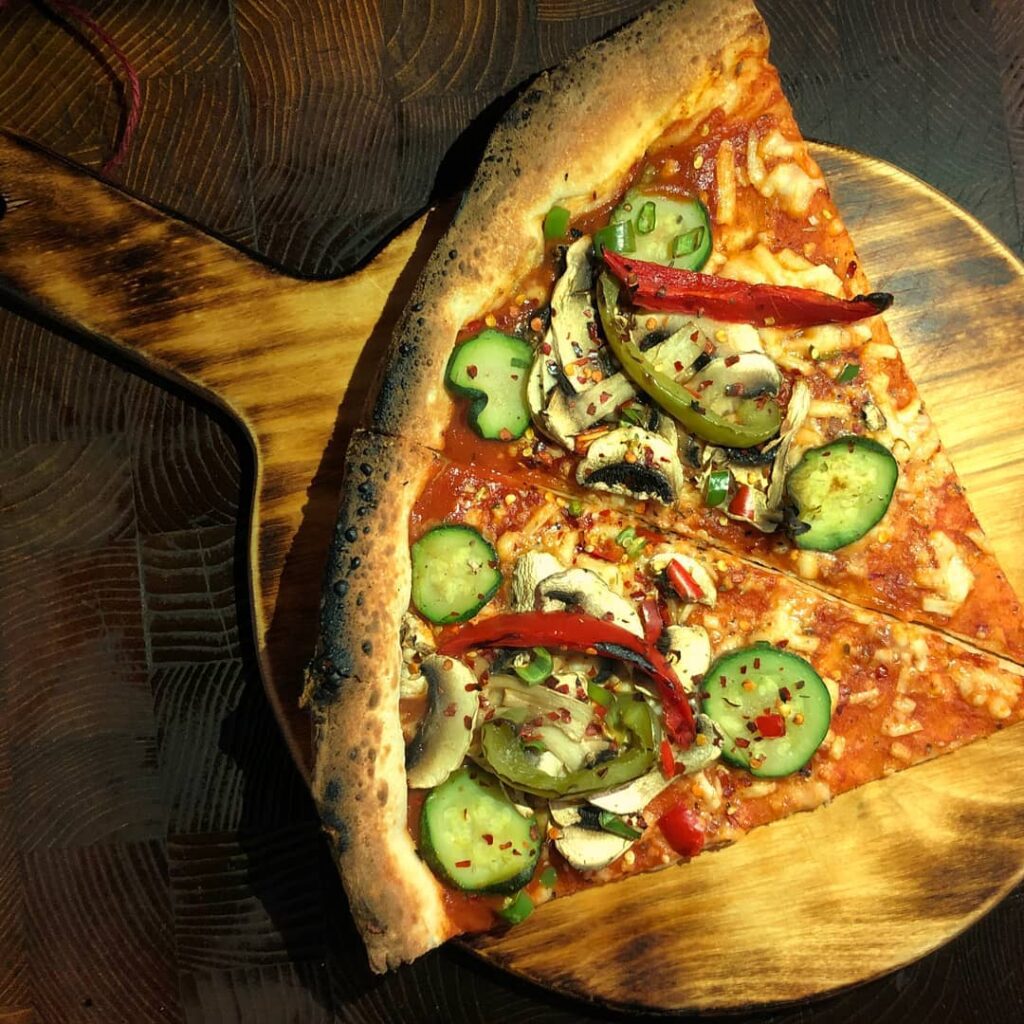 St Patrick's day wouldn't be right without drinking Guinness in an Irish pub, luckily Liverpool have loads of them so you're spoilt for choice! Concert square is often the epicentre of the action in city. Here lies Mccooleys, an Irish bar where there is live music nearly every day of the week, traditional Irish food and what promises to be a cracking atmosphere.
Mathew Street
As the evening approaches you can wander over to Mathew Street for a hub of Liverpool's best bars. On the way why not fit in a pint or two at one of the city centres small Irish bars. You can walk along Renshaw street to Blarney Stone, where you'll be greeted with cheap pints, as well as their iconic Statue of Liberty dressed in an Irish flag. Pogue Mahone on Seel Street is worth a quick visit too. The long standing pub is filled with memorabilia and is well known around Merseyside for its roaring fireplace feature and tasty Irish food.
Along Mathew Streets famous cobbled pebbles lies many vibrant late night bars and pubs, such as Flanagans Apple and The Grapes Pub. Beatles fans can also take this time to enjoy the collection of fab 4 themed bars, such as Rubber Soul, Lennons Bar and The Cavern, you can also take a snap with the John Lennon monument.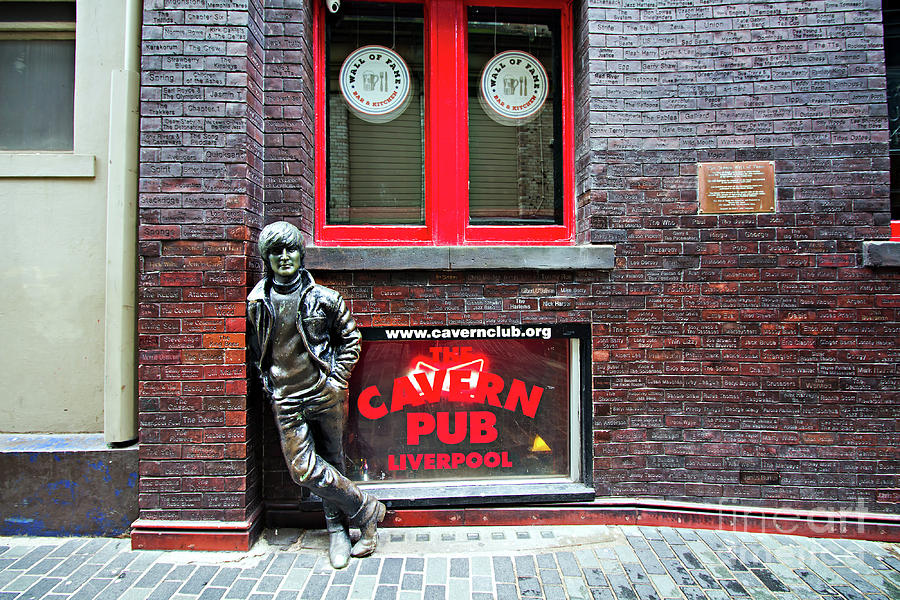 After all this mayhem you can stagger back to Caro Short Stay and enjoy a peaceful night sleep on our hand made beds at The Bridewell, or curl up in a cosy Parker Street apartment. Don't forget to add late check out to sleep the hangover off. Always contact us directly to receive the best rates.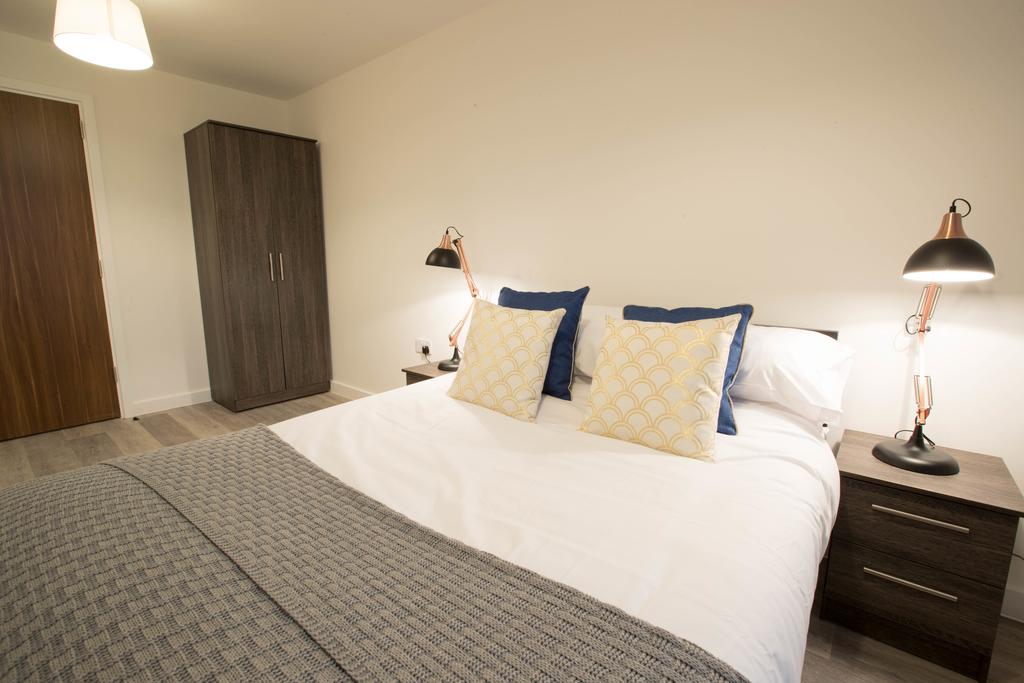 Don't forget, you can also follow us on Instagram, Facebook and Twitter. to keep up to date with everything happening in the best city in the UK!