Picking student halls in Liverpool can be a challenging situation with so many options out there. At Caro we've tried to have students needs at the forefront of our 3 accommodation locations. We will now discuss 5 of the best factors of living with us whilst at University.
Our Student Halls Price
Our student accommodation are almost definitely the best value in Liverpool. City Point en-suites are just £99-a-week, whilst The Bridewell en-suites are just £109 but you get to live in the heart of Liverpool. It's no secret that many student halls overcharge students massively. First years are particularly vulnerable to this as they have little knowledge of the city and rent in general. For example if you previous stayed at the popular Grand Central halls you will pay £136-a-week, meaning this year you will save £37 every single week! That could buy you 37 tequila shots at Ca'va or 10 veggie Guild burritos.
Large Living Areas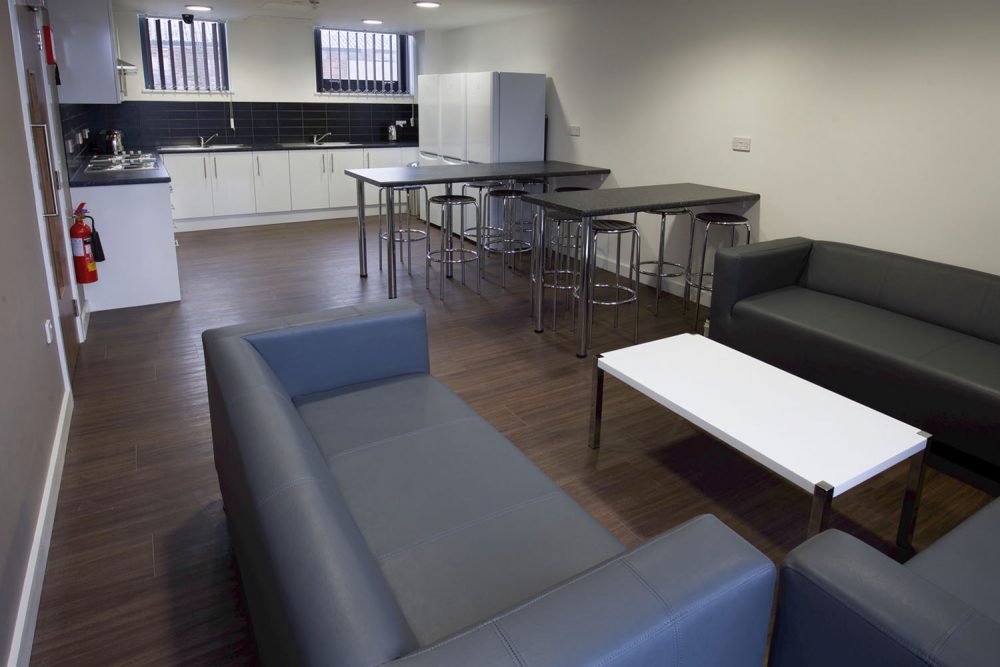 Often student housing developers cram in as many rooms as the can to a building block, leaving little space for lounges and kitchens. However we understand how important communal areas are for your University experience. Our large living areas are perfect for hosting pre drinks or meeting up in the evening for a film or takeaway. This space ensures our halls are social and the perfect setting to keep existing friendships strong and make new ones.
Location of Caro Halls
When choosing which buildings we will renovate for our student accommodation, location was at the forefront of the picture. The Bridewell is in one the best locations for LJMU students, with it being a 3 minute walk to the Tithebarn building and just 7 minutes from LJMU City Campus. Additionally you are walking distance to all the bars and clubs in the city centre and just a 7 minute walk to Aldi for your groceries. We usually recommend City Point to University of Liverpool students however it is equally popular with LJMU students. They are both around a 18 minute walk to UOL campus, and a 10 and 15 minute stroll to Byrom City Campus and the Tithebarn building respectively.
The Atrium at The Bridewell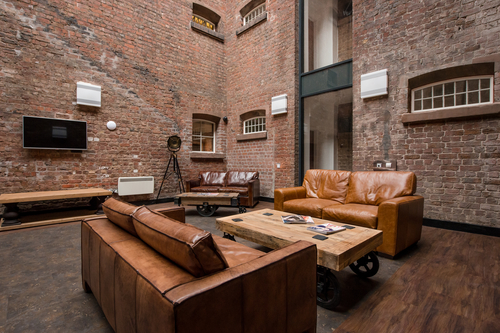 When we took the old grade II listed Victorian building over and converted into student halls this one of the key features that excited us the most. The atrium space in the Bridewell is the old prison courtyard, traditionally used for giving the prisoners some exercise. We then put a roof on it and converted it into a comfortable communal space. It is now the perfect spot for studying on the comfy sofas and chairs or meeting up with friends in the evening.
Maintenance
Many student housing landlords offer run down houses with poor facilities and our often ignore your requests to fix broken showers, washing machine etc. This can even be the case for overcharging student halls companies who want to squeeze out their costs for even larger profits. Luckily at Caro we have an onsite maintenance manager at City Point. Andy, who works full-time is there to fix any general maintenance issues, and arrange any engineer call outs for larger problems. All you have to do is go down to reception to report the issue or call their 24 hour security number! We also have 2 other members off staff in our maintenance team devoted to providing the best service.
If you're now convinced that you need to spend your next University year with us at Caro, why not give us a call today and book yourself in for a viewing!