Celebrating a birthday? Got a hot date lined up?
Although you could throw a party or cook a meal at your student accommodation, it's so much easier to make a reservation at a restaurant these days.
Instead of slaving away in the kitchen – making sure there are enough snacks to go around and ensuring you don't poison the potential love of your life – you can sit back and relax.
If you're studying at Liverpool University, John Moores or Hope – and staying at our student accommodation here at CARO Lettings – you can count yourself lucky. You'll have a host of takeaway shops on your doorstep (perfect for curing hangovers!), as well as some of the city's most Instagram-worthy restaurants.
Let's take a closer look at Liverpool's quirkiest places to eat and how you can get to them from your student accommodation.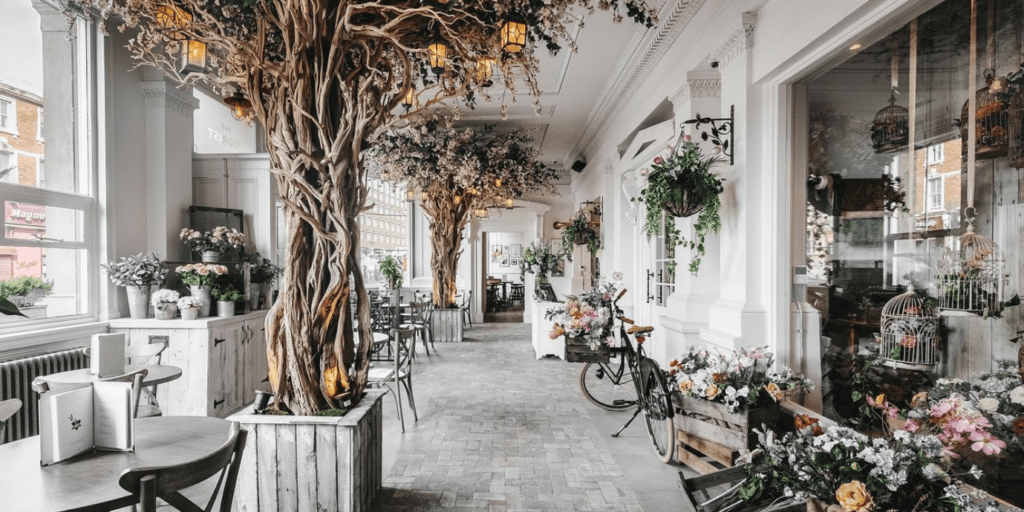 1. The Florist
With decorative floral decorations everywhere you look, The Florist is one of the city's prettiest venues by a mile.
Whilst the decorative bicycle with a basket full of beautiful blooms won't go amiss on your grid, neither will the restaurant's botanical cocktails, craft beers, hanging kebabs and chocolate brownie fondant!
Based on Hardman St in the Georgian Quarter, it'll take you no more than 10 minutes to get to The Florist from our student accommodation in Liverpool via car, and 30 minutes on foot.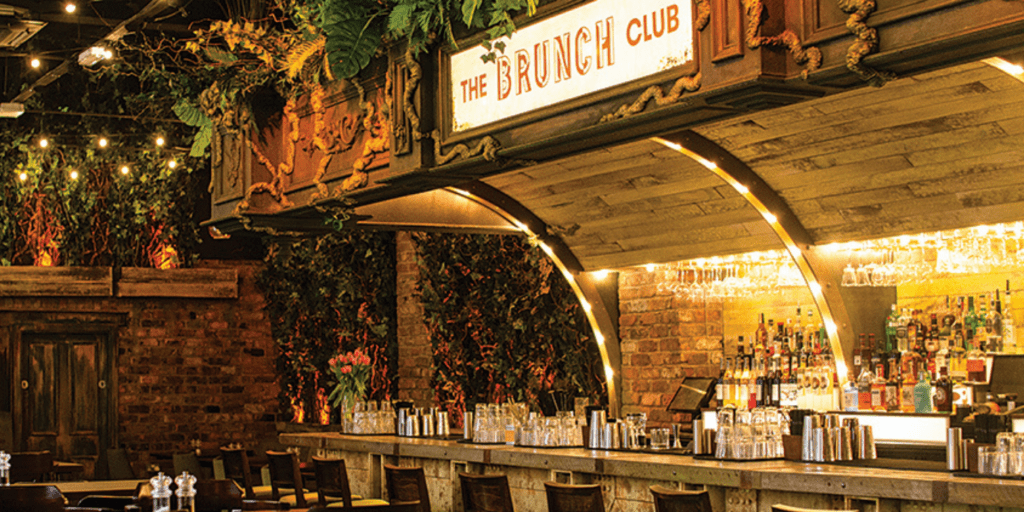 2. The Brunch and Cocktail Club
Boozy brunch, anyone?
Combining tasty food with bottomless bubbles, colourful cocktails and live entertainment, you'll have plenty of opportunities to update your Insta story at The Brunch Club!
Beautifully decorated with foliage and pretty lights – both inside the restaurant and the outdoor heated terrace area – we can bet you'll be taking selfies and group photos with your mates, whatever the occasion.
And the best bit? The Brunch Club is nestled in the city centre on Duke Street, just a 30-minute walk from your student accommodation or a 15-minute taxi ride. Alternatively, you could get the bus to Liverpool ONE Bus Station and walk from there.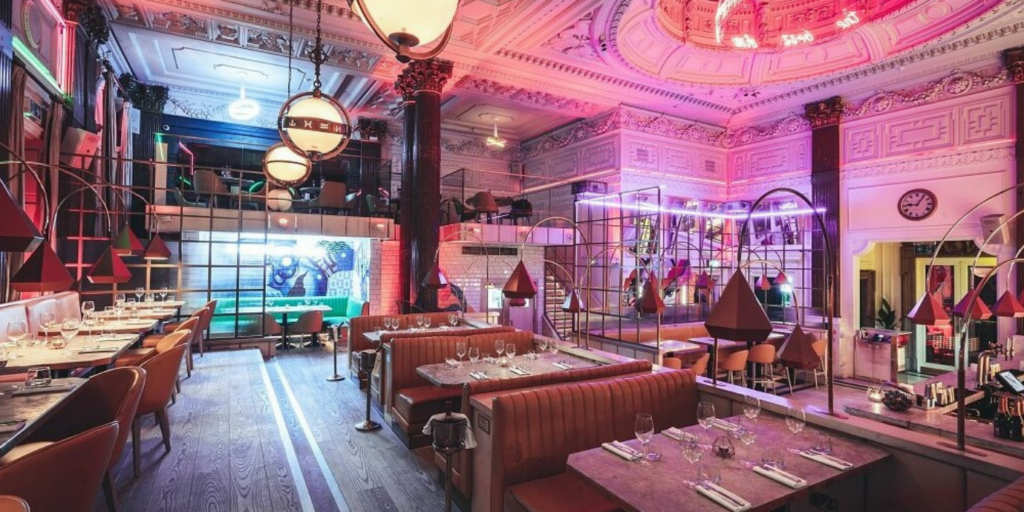 3. Neighbourhood
With neon lights and vibrant colours in every corner of the restaurant, signature cocktails and a fabulous bottomless brunch menu, Neighbourhood is most definitely on the list of Instagrammable places to eat and drink in Liverpool.
Whilst there'll be plenty of photo ops here, it's also the perfect setting for long-awaited catch-ups with friends and birthday celebrations.
Based on Castle Street, near Liverpool ONE and the Cavern Club, Neighbourhood won't take you ages to walk to – not when our student accommodation is just a stone's throw away!
Alternatively, if you're wearing a pair of stilettos that you can barely walk in, or you're already running late, you could book a cab to help you get there even quicker.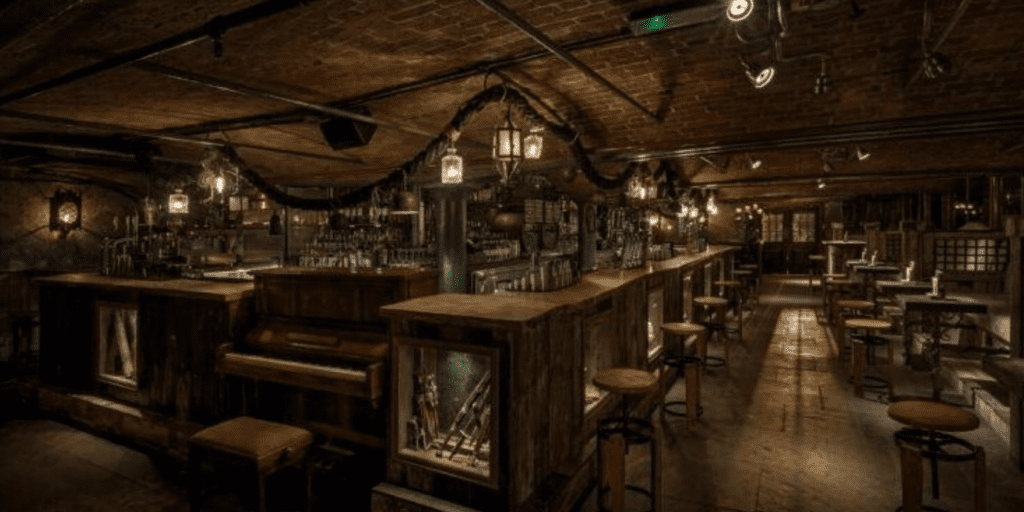 4. The Smugglers Cove
If you're after a dining experience like no other, book a table at The Smugglers Cove Bar and Restaurant on the Albert Dock – just a 12-minute drive from City Point and even less from The Bridewell.
With warm tones and wood panelling throughout, the pirate's cove is a cosy spot to tuck into some amazing food, including traditional pub food and a grilled menu. And they have one of the biggest collections of rum in the city too.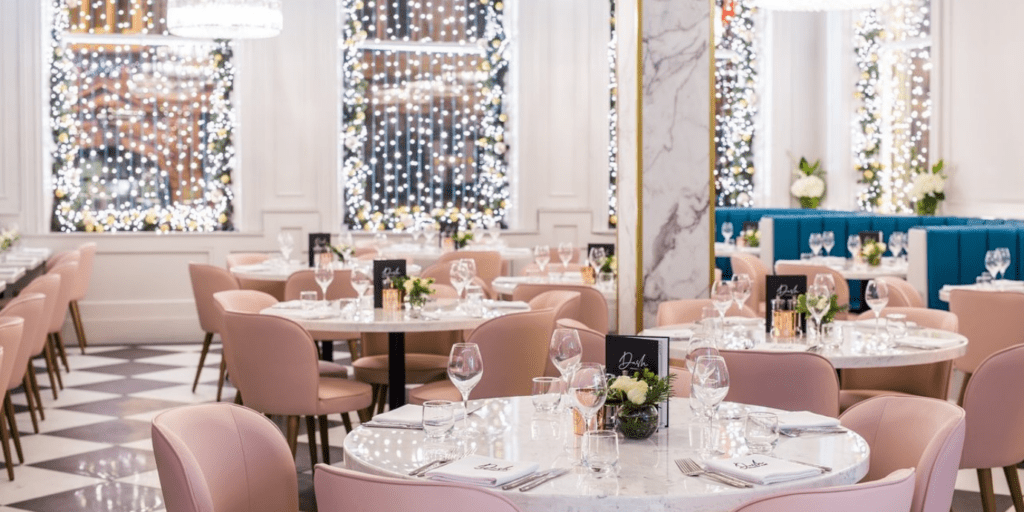 5. Dash Restaurant and Bar
Inspired by New York and Paris, and boasting an elegant interior and twinkling fairy lights in the windows, Dash Restaurant and Bar is definitely one of the most Instagrammable places to visit.
Here, you can take snaps either inside at your table or booth, or out on the terrace whilst you drink and dine al-fresco. Wherever you decide to sit, one thing for sure is that you'll be served a stunning plate of pan-Asian-infused food. And let's not forget the fancy cocktails that look (almost) too good to drink and share with your followers!
Situated on Victoria Street in the heart of the city centre, you'll be pleased to know that Dash is not too far from our student accommodation in Liverpool – taking less than 5 minutes to walk to from The Bridewell building and 10 minutes by car from City Point.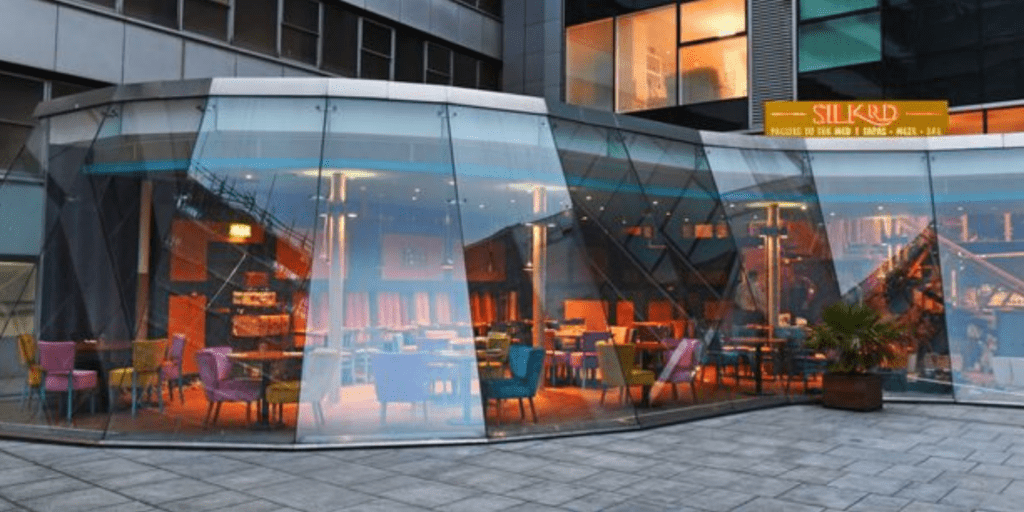 6. Silk Rd
In the mood for tapas? Silk Rd provides a menu packed with big-hitting flavours that are guaranteed to wow your senses, including small dishes and sharing options.
On top of serving some of the tastiest food, wines, beers and cocktails, the restaurant offers an Instagram-worthy aesthetic with warm-toned lights, colourful seats and large expanses of glass.
Silk Rd can be found on Beetham Plaza on The Strand, which is a 2-minute walk from Liverpool ONE – perfect if you're doing a spot of shopping and fancy a bite to eat. Even better still, this bright and funky restaurant is within walking distance of our student lets.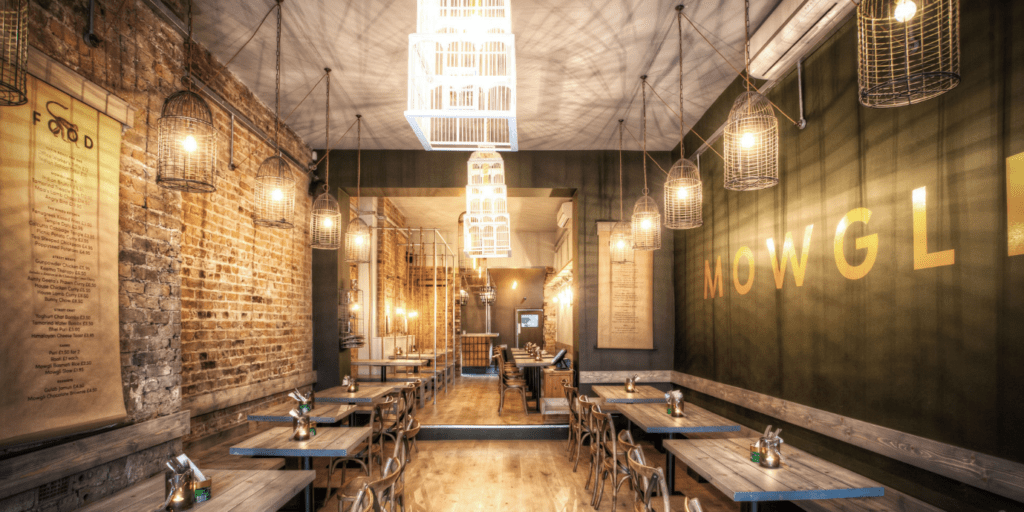 7. Mowgli Street Food
If you and your housemates love Indian food, instead of having a takeaway delivered to your student accommodation, why not head to Mowgli on Bold Street?
Featuring cool interiors, Mowgli is one of the most attractive restaurants Liverpool has to offer. With sensational street food and low caged lighting and rustic décor, you'll no doubt be reaching for your phone and taking a photo to share with your Insta followers – making them green with envy!
Getting to Mowgli from your student digs couldn't be simpler. You can either walk, drive or use public transport and arrive within 30 minutes.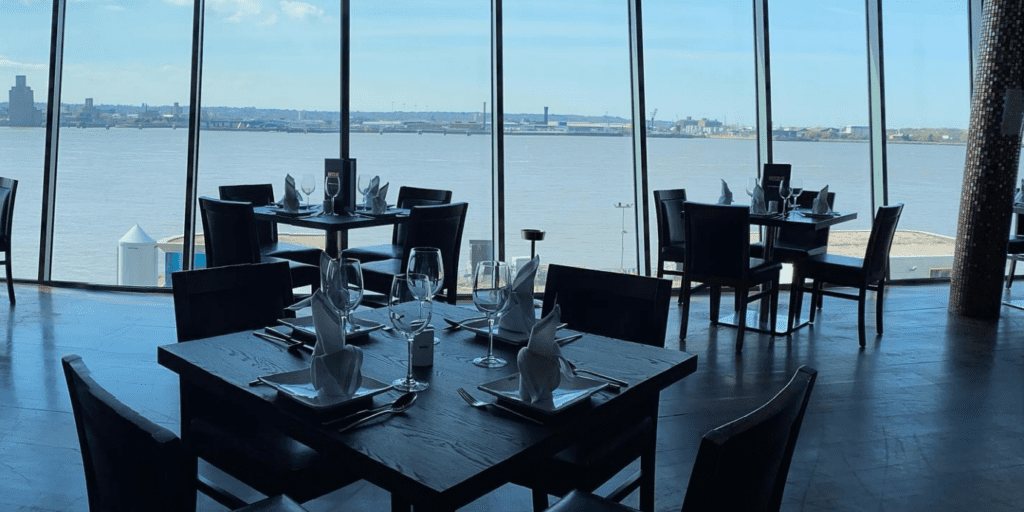 8. Matou
Got something to celebrate? Perhaps you and your course-mates aced your assignments? Specialising in pan-Asian cuisine, there's a table with your name on it at Matou!
With mosaic styled pillars and orange toned lights, the restaurant's interior complements the stunning view of the Albert Dock through the window.
What's more, there's a terrace area where you can enjoy spectacular views of the city's iconic waterfront and Pier Head whilst taking plenty of photos to upload to the gram.
Matou can be found on the second floor of the Mersey Ferry Terminal on Pier Head – taking between 10 and 30 minutes to get to on foot, depending on which of our student lets you're staying at.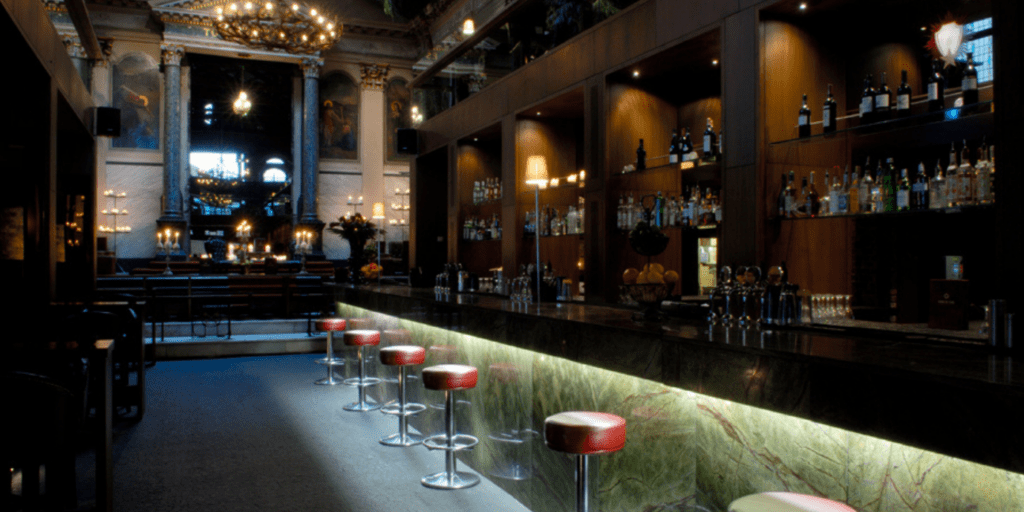 9. Alma De Cuba
Looking for somewhere to eat with excellent entertainment? Alma De Cuba is the place to go.
Offering everything from tapas to South American and Caribbean-inspired food, there's something on the menu to tantalise all taste buds. They also have a superb cocktail menu – including all the classics that you know and love and, for the more adventurous, a variety of their own unique creations.
Alma De Cuba is situated in St Peter's Church on Seel Steet, which takes no more than 30 minutes to get to from your student accommodation – so opt for sensible footwear and set off walking.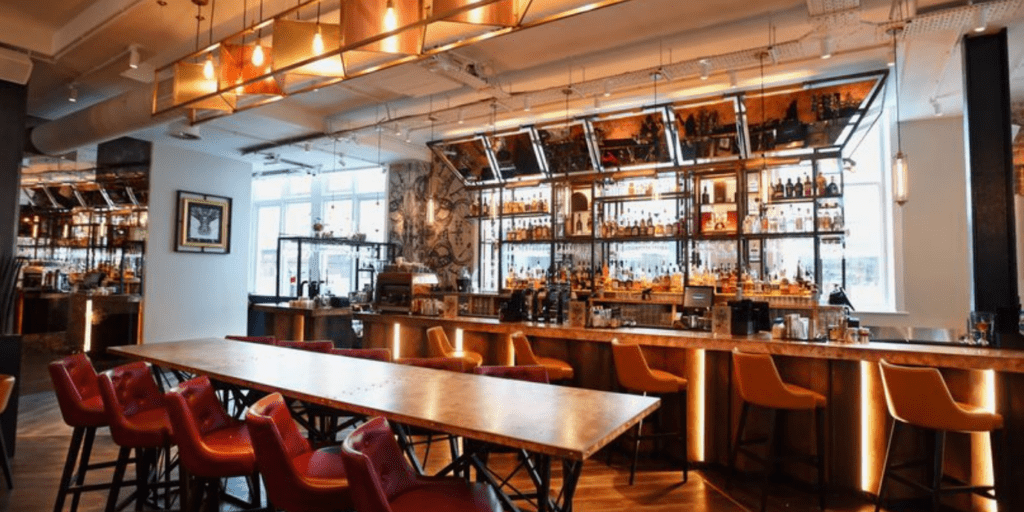 10. The Alchemist
If you're looking for some top-notch food or a swanky cocktail bar that's friendly on students' pockets, The Alchemist has it all.
The expert bartenders pay meticulous attention to detail and their cocktails are to die for – no, we're not exaggerating! Whilst you could jump on the bandwagon and do a boomerang of your drink bubbling, smoking or changing colour, you'll more than likely want to take a food selfie too!
The Alchemist in Liverpool is on Brunswick Street – less than 0.5 miles from our student accommodation in the city centre. It's virtually one straight road to get there.
Want to know more?
These are just 10 of the most shared restaurants on Instagram. Liverpool has plenty more to choose from, all within the locality of CARO's student accommodation.
Our best advice is to ask your housemates and course-mates if they have any recommendations of places they've been. Or just be nosey and keep an eye out for them sharing them on their Insta stories!
If you have any questions about our student accommodation in Liverpool or you'd like to arrange a viewing, we'd love to hear from you. Either give us a call on 0151 318 4743 or fill out our online enquiry form, and we'll get back to you with more information.