We all know Uni nightlife is more than just freshers week so here is our guide to all the weekly student nights in Liverpool that take place throughout the semester. Whether your a University of Liverpool, LJMU or LIPA student this is the perfect party guide for your next night out!
Liverpool has gathered a reputation for being one of the craziest and cheapest student cities. So it's no wonder thousands of students head here to study every year. The great thing about the city is that you can go out literally every day of the week. And avoiding weekends usually means you can party on a £10 budget. Don't believe me? Just read on…

We've put together a list of our most recommended student nights across the city. Many of them are within just a short walk from our student accommodation in Liverpool. Our city centre accommodation starts at just £99-a-week and is great for those looking for luxury, affordability and a great social atmosphere!

Student Night Out
Brooklyn Mixer
Night: Monday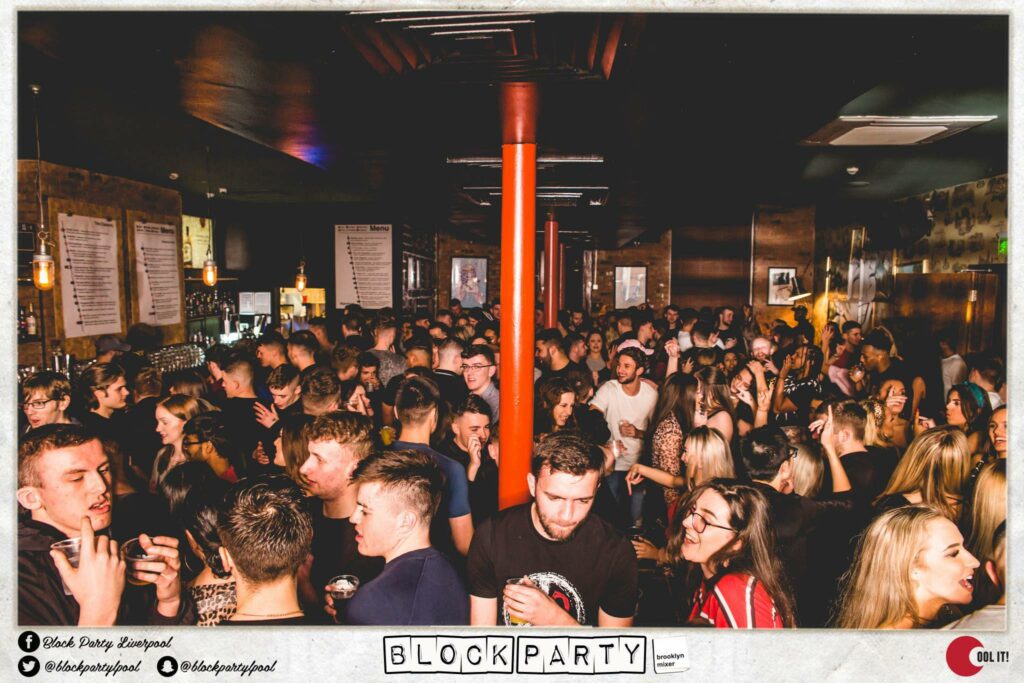 Endless beers, fun cocktails and bouncing beats come together in this Big Apple-inspired cocktail bar on Seel St. On a Monday night 'Bloc Party' takes over for hip hop, party RnB, urban, grime and house across 3 floors and outdoor terrace.
Brooklyn Mixer is your perfect weekly hip-hop fix. Where students can come together for a dance and enjoy cheap drinks.
The Raz – The Blue Angel
Night: Monday

'The Raz' is a nickname given to the legendary Blue Angel nightclub, that was once a gigging venue for the Beatles, the Rolling Stones and Bob Dylan.
On a Monday they open their cellar doors for hundreds of sweaty students who come together for a party. The Raz's drinks deal include £1 'Raz bombs', and a 'Fat Frog', which is a cocktail of 3 WKD's mixed in a large plastic cup.

They're playlist is incredibly volatile. You could be dancing to the Smiths, S-Club and Chaka Kahn all in the space of 10 minutes. Whatever the music the Raz will be sure to cause you hazy Tuesday mornings throughout your Uni years.
Skint – The Peacock & Moloko
Night: Tuesday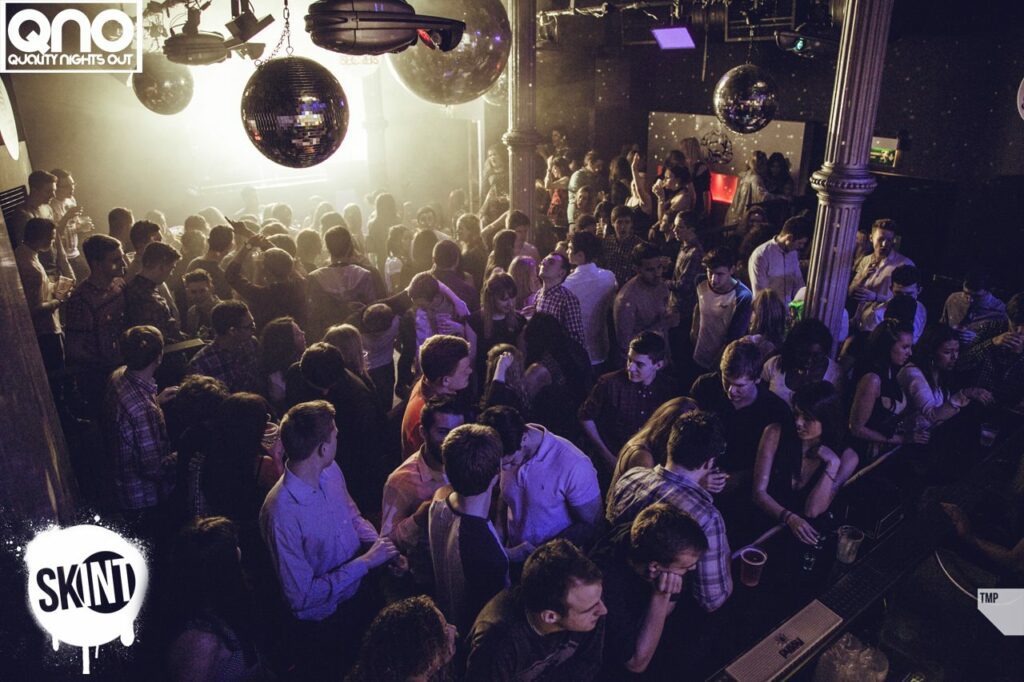 Skint Tuesdays is a combination of the popular 90s/00s RnB & bashment student night Juicy & a new tech house & disco night by DJ Josh Samuel. It has proved popular this year as it caters to nearly any music taste. Who doesn't love dancing to TLC right?

The party now takes place on St Peter's Square, a unique complex of two venues and outdoor gardens. Entry comes as low as £2, and with £1 shots & £2.50 doubles the night can easily be done on a £10 budget.
Quids In – Level
Night: Wednesday

Liverpool's largest nightclub is Level. It consists of 3 floors of music, ranging from hip hop, RnB, pop, EDM, and unrivalled production and lighting to go with. 'Quids in' is their student night which attracts over 2,000 students every week.

Drinks come at Liverpool's usual, delightful midweek rate of £1 shots and £2.50 doubles. Just remember to get down early to beat the queue. Or a jacket and some queue bevs!
Heebie Jeebies
Night: Thursday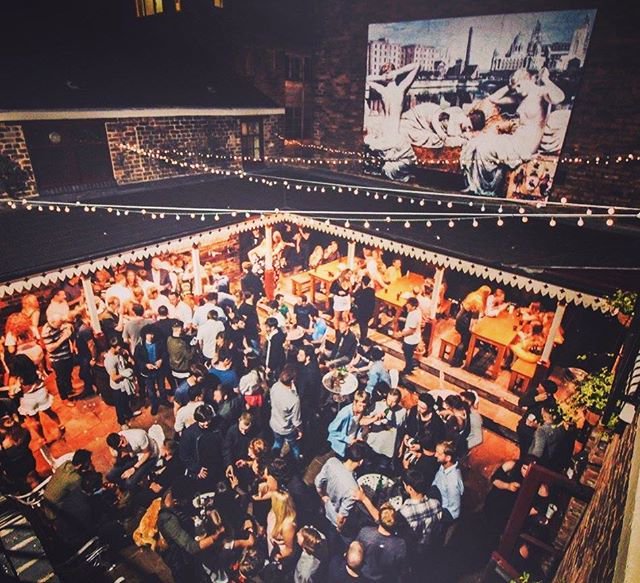 Heebies Thursdays have become a key night in Liverpools student life. Heebie Jeebies is a popular nightclub that spans 3 floors of varying music, cheap as chips drinks prices and a lively atmosphere. It also contains one of the best courtyard smoking areas in Liverpool.
Thursday night is just as popular with local young people as it is with students, meaning the venue is usually rammed by 11pm. However, if you manage to get it you'll surely have a memorable night!
Bongo's Bingo – Camp & Furnace
Night: Thursday

A more unique night in Liverpool is the Caro favourite 'Bongos Bingo' at Camp & Furnace. A riotous take on the entertainment game Bingo. Unlike any game of Bingo you've probably played before, Bongo's delivers shots on demand, sh*t prizes, great prizes, street food and classic party anthems you can dance to till you drop.

The event's own host Johnny Bingo has become somewhat of a Liverpool legend in recent years, and with good reason. His hilarious hosting has led to the night spreading across the UK and even as far out as Ibiza, Dubai and Australia.

Medication – Electrik Warehouse
Night: Friday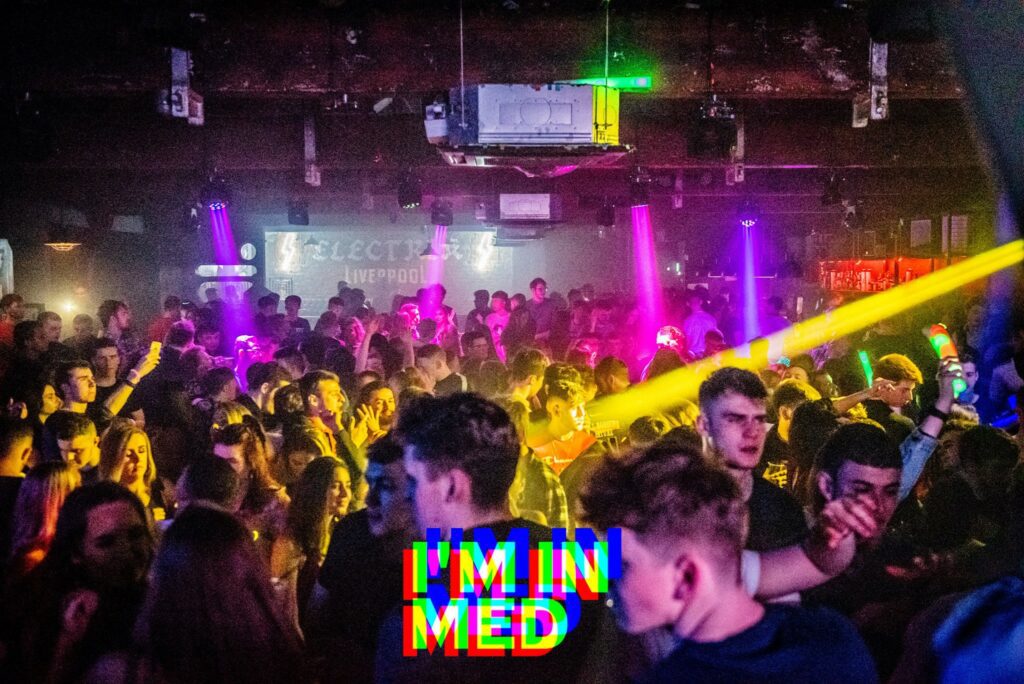 Promising to help you 'escape from reality every Friday', Medication is a night that could legitimately 'medicate' away your uni blues.

Ending the week in true Liverpool party style, Medication now takes place in the Elektrik Warehouse, which was formerly iconic Krazy House nightclub. Medication is known for pushing Liverpool's house music scene. With cheap drinks offers and a crazy rave like atmosphere it's clear to see why this night attracts around 1,200 students every week.

Medication has become a 'rite of passage' in Liverpool's student life for over 20 years, and shows no signs of changing that soon. The famous student night is ran by the Cream brand that also run Creamfields Festival in Cheshire.

Popworld
Night: Sunday

With cheesy classics and chart favourites blasting out dusk till dawn, it's hard not to make Popworld a staple part of your night.

Students can enjoy free entry as well as exclusive drinks offers when they download the Popworld app. Woo Woo cocktails; pints of Strongbow, Carling and Becks, not to mention your faves WKD and Sourz.

Popworld is a place to truly let loose, and accept those guilty please toones you secretly belt when you're alone in your bedroom.

Honourable Mention

24 Kitchen Street
Night: Various, usually every Tuesday & Thursday

For those into their electronic music it's worth checking out 24 Kitchen Street's calendar of events. The warehouse venues house a range of world renowned DJs, with music genres spreading from jungle, bass, grime, house, techno and everything in between.

Entry various massively but you can usually up an early bird ticket for less than a fiver. Be prepared to pay more to get in on the door. Drinks prices are £3.50 doubles, £3 red stripes, with 5 sambucas for £5 special offer.
Now Book Your Student Accommodation in Liverpool
We hope our guide helped you plan your next night out or persuaded you to head to Liverpool to University! Now its's time to book your accommodation. We have 3 stylish and modern student halls locations in Liverpool City Point, The Bridewell and Shaw Street . They are all located around the city centre and are en-suite rooms with bills included. Make sure you check them out and book a viewing!
Don't forget to follow us on Facebook, Twitter and Instagram for the latest news and special offers.