Nights out in Liverpool are well know for being pretty darn good.
Whether you're a local, a student or a tourist visiting the city this guide will show you the best nightlife hotspots in the city. Staying at Caro Short Stay is great for nights out as you'll just be a short stroll from the action, so no need to plan any expensive taxis trips. The quirky Bridewell Hotel, which is a grade 2 listed converted victorian prison, is just a stones throw away from the Mathew Street bar hub & Liverpools famous gay town. Parker Street apartments are extremely central also, being round the corner from the unmissible Ropewalks district.
Ropewalks and Concert Square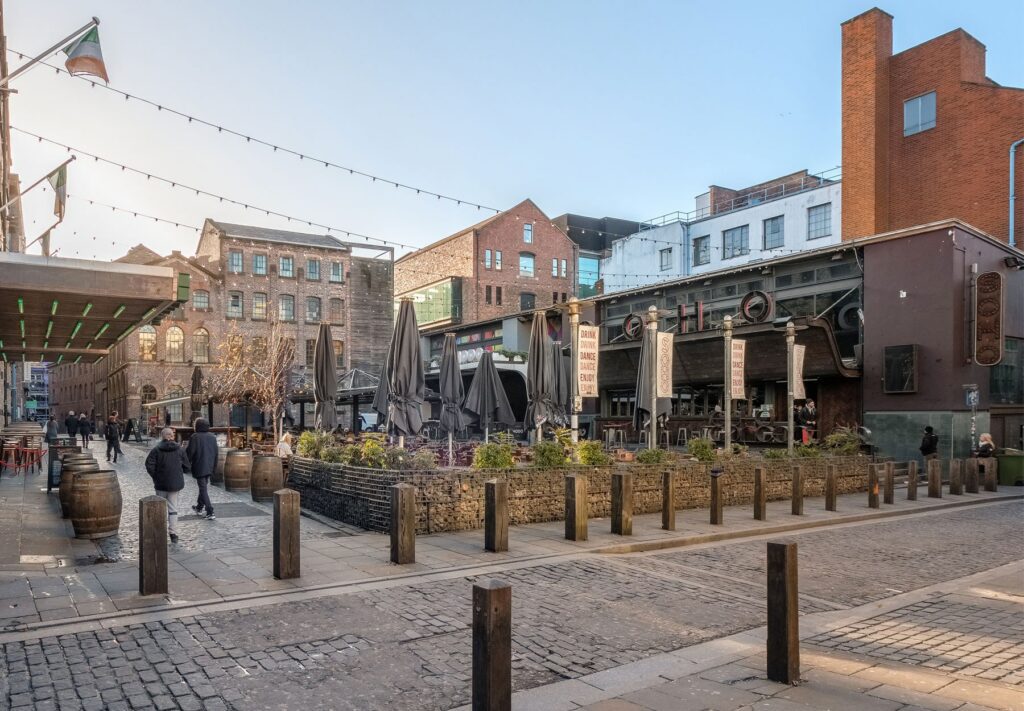 Concert Square is often the first introduction to Liverpools nightlife as it centres around the Ropewalks district. The square is surrounded by a number of popular bars which are open long hours and usually have some cracking drinks offers on. In and around the Ropewalks area are some of our favourite bars.
Crazy Pedros
We love Crazy Pedros, a late night quirky pizza and beer bar with a compelling laid back atmosphere. The graffiti decorate bar contains picnic benches, beer pong and arcade games.
The Merchant
Nights out at the party palaceThe Merchant have been some of our favourite in Liverpool. The bar on Slater Street is located in a striped back rustic building that's decorated in foilage, and has djs on every weekend. They specialise in an intriging selection in gin cocktails and craft beer.
The Florist
For Those on a higher budget than most we recommend The Florist, which recently got voted the most instagrammable restaurant in the UK. As the name suggests the bar & restaurant contains an abundance of floral features.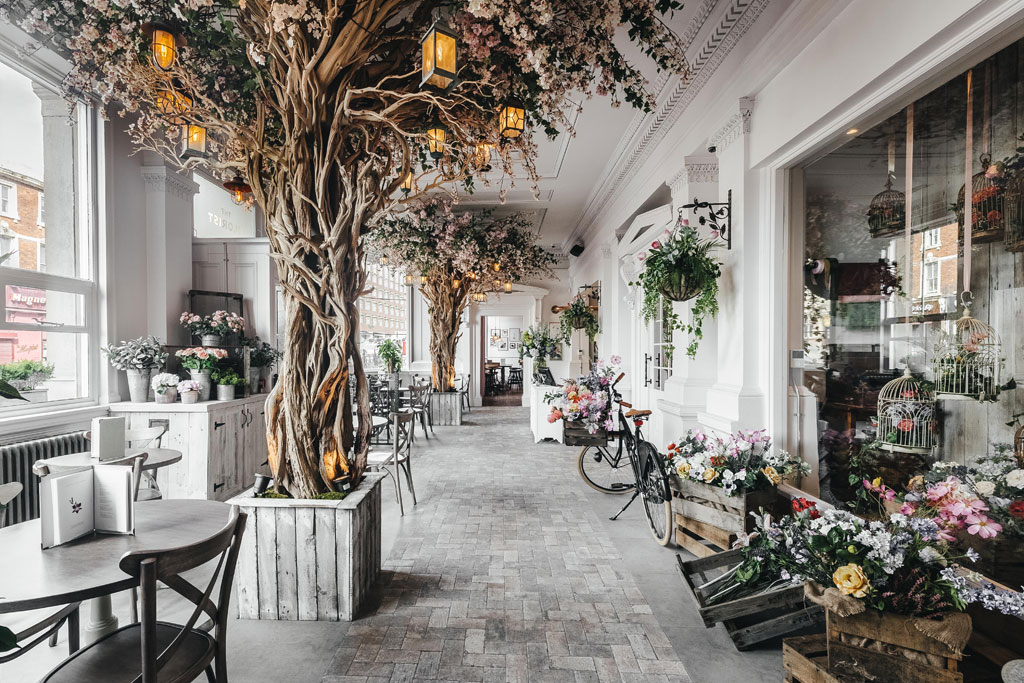 Baltic Triangle and the North Docks
The Baltic Triangle is home to some of Liverpools quirkiest bars and best underground warehouse raving spots.
Peaky Blinders Bar
Peaky Blinders Bar has proven to be a huge attraction in Liverpool since opening in the iconic Cains Brewery back in late 2017. Inspired by the hit 1920s based BBC TV Series, the bar serves themed cocktails and craft beers.
24 Kitchen Street & More
24 Kitchen Street has quickly become a key leader as one of Liverpools mixed-used indepedent music & arts venue. Their events calendar boasts a mix of jazz, alternative, grime, jungle, house, techno and just about everything in between. Over in the North Docks there are rave spaces Meraki and North Shore Troubador, as well as large music venue, Invisible Wind Factory, where international acts Shy FX, Jorja Smith and Blossoms have all played recently. All these venues opening hours are subject to the night on so it is worth checking their Facebook event calendar in advance.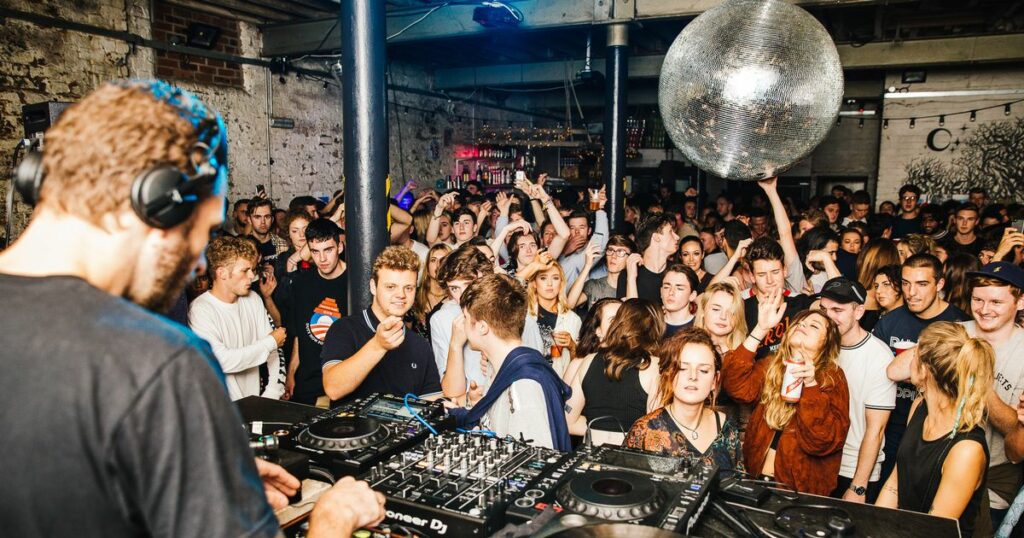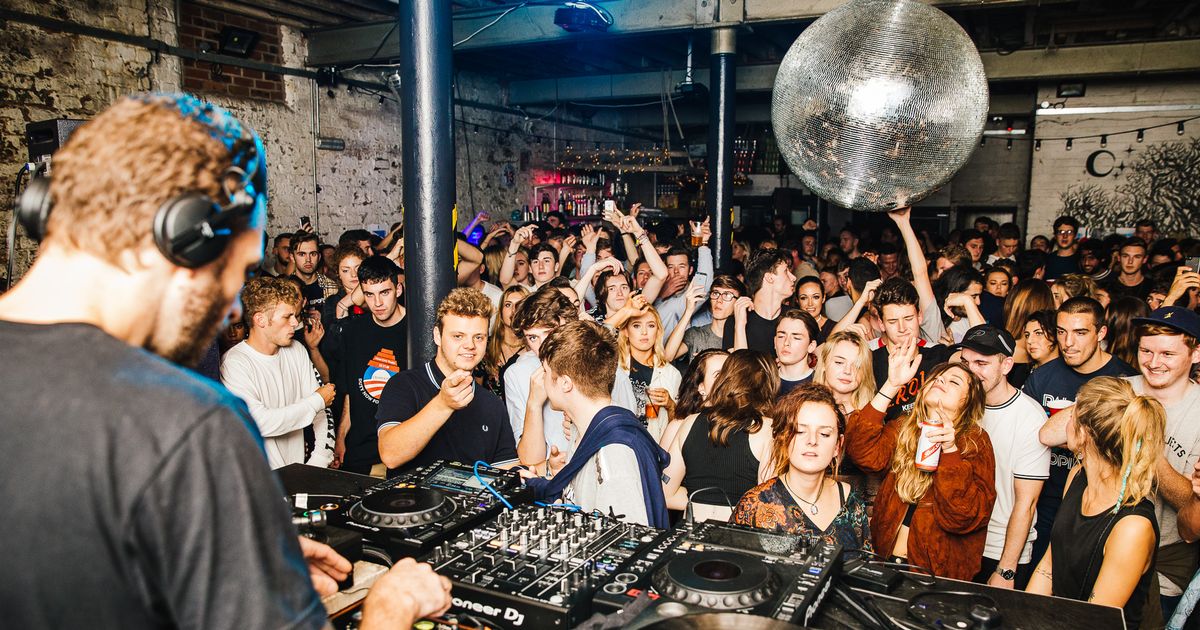 Matthew Street
If you're looking for a loud, cultural and down to earth Liverpool night out then Matthew Street is the place to be. The cobbled streets lead to a number of traditionals pubs and bars. Boozy revellers can enjoy sing-a-long anthems, live bands and tragic dancing.
Any bar here you stumble across you'll likely have a memorable night but Flannagans Apple, SGT Peppers and McCooleys are some of favourite spots.
Be warned Matthew Street is a magnet for hen and stag parties on the weekend, so if you're after a more orderly night out probably give this place a miss.
Local's Favourite Nightlife spots
Hot Water Comedy Club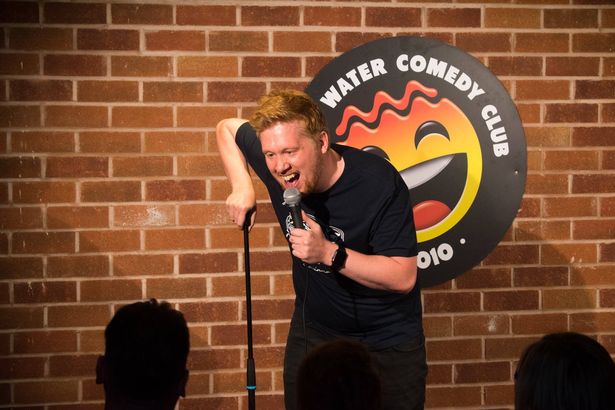 If you're looking for a alternative evening activity we could not reccommend Hot Water Comedy Club enough. The award winning establishment is so popular had to open a second venue in Liverpool on Hardman Street. They have events on 7 nights a week, with many free entry gigs during the week.
The Grapes
We love drinking at the Grapes, a late license pub located in the historic Georgian Quarter. The Grapes has grown over the last ten years from a traditional 'old man's' backstreet pub that served good traditional real ale into a super trendy, jazzy, friendly pub, that attracts a very mixed crowd.
Book Accommodation With Caro Short Stay
We hope you enjoyed our nights out guide. Now its time to book your accommodation. We have cosy double rooms at the Bridewell hotel and modern apartments at Parker Street for up to four guests. Remember to always book direct to receive the biggest discount
Be sure to follow Caro Short Stay on Facebook, Instagram and Twitter for things to do and see in Liverpool plus exclusive offers!