We think The Bridewell is the most unique student accommodation in Liverpool – although we are pretty biased! Once a former Victorian prison, it's now a luxury student accommodation. Your space features super comfy double beds, en suite bathrooms and 32" smart TVs – an ideal home from home whilst studying in Liverpool. All rooms start from £99 per week on a 43 week minimum contract, and flat sizes range from 7 to 14 bed. For a limited time only, there's just a £1 deposit!*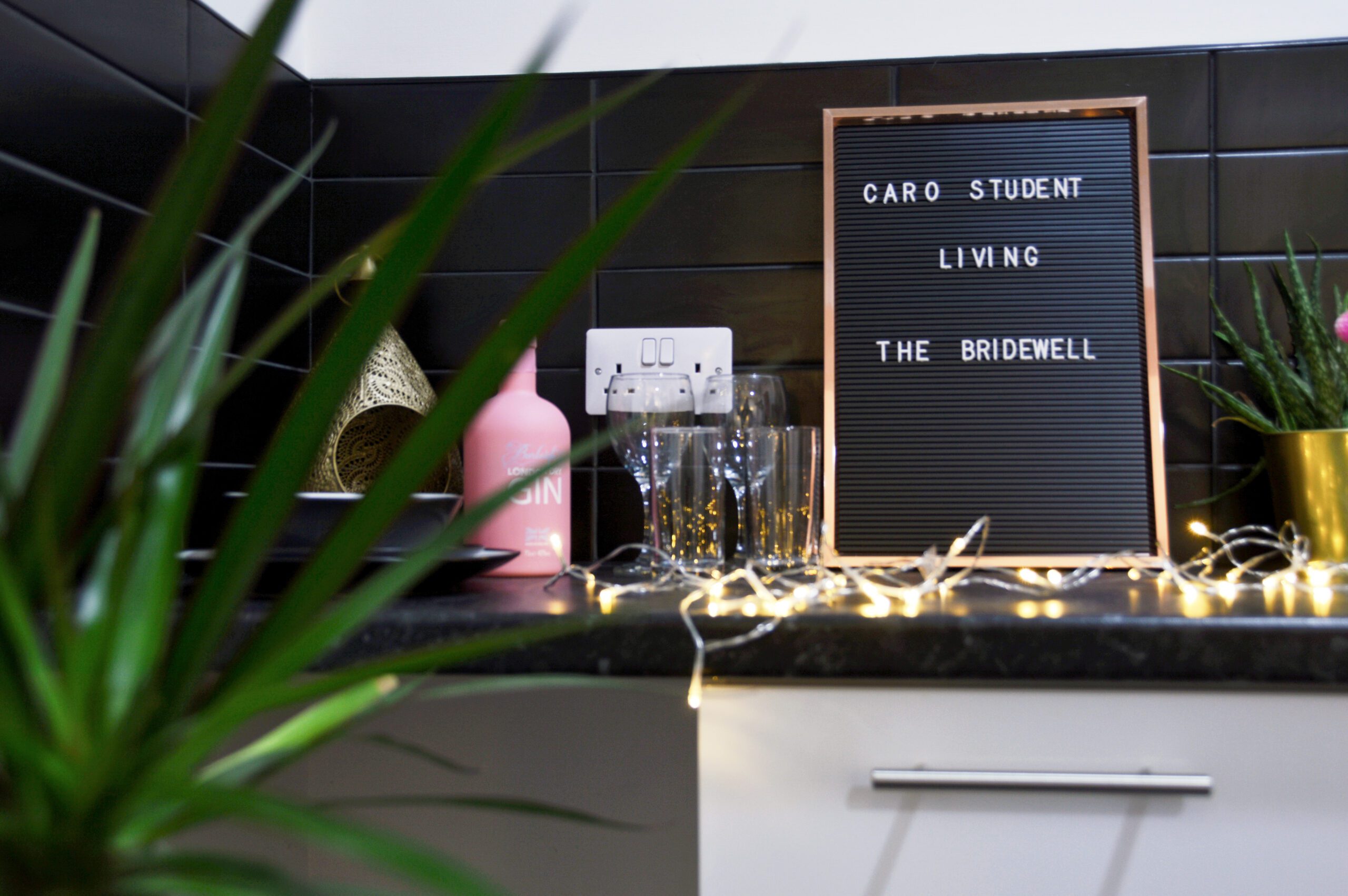 As if the uniqueness of The Bridewell wasn't reason enough to live there though, it's location is also a massive bonus. Not only is it less than 10 minutes' walk to the John Moore campus and library, The Bridewell is surrounded by some of the best Liverpool has to offer in terms of food, drink, entertainment and more.
Food
Bold Street is of course a foodie's paradise but sometimes you just can't be doing with the trek (when you're hungover, 15 mins is basically a marathon). Not to worry though, you're spoilt for choice when it comes to food whilst living at The Bridewell.
If breakfast is your thing, then Dale Street Eatery is not to be missed, especially their poached eggs and avocado toast. If you're really hungry though, it's got to be Moose Coffee. This popular Canadian style diner is a favourite of Tom Hardy's when he is up filming Peaky Blinders. Whilst you may have to queue a while to get in on a weekend, the perks of living at the Bridewell means you can head on down on a weekday and get your fill of pancakes, waffles and potato hash.
Looking for a mid-day caffeine pick me up? It's got to be Barley & Beans. Bring your books and relax in the cosy atmosphere whilst sipping heavenly coffee. Be sure to reward all your studying with one of their legendary Freakshakes – students get 10% off all year round!
Had a long day at uni and want to treat yourself to a bangin' dinner? Castle Street is minutes away. Here you'll find Salt House Bacaro serving up buttermilk chicken topped with mac 'n' cheese, or insane pizzas at Santa Maluco. Throw in cool bars like the Underground Gin Society and Rox, and you'll wonder why you ever went anywhere else.
Entertainment
Brand new to Dale Street is Ghoulies Haunted House and Bar. Be prepared for the 'funniest fright of your life' in Liverpool's scariest attraction featuring zombies, evil clowns and menacing dentists. If you survive the ordeal, enjoy a frightfully themed drink in the bar and enjoy watching your fellow victims on the big screen. It's the perfect way to bond with your new flat mates!
Breakout rooms are the latest craze and Liverpool Breakout is only minutes' walk from The Bridewell. Grab you brainiest friends and head on down for a fun afternoon of tricky puzzles designed to challenge not only your skill but your nerves too.
Whilst the main clubs and bars can be found around Concert Square, you don't have to travel far from The Bridewell to have a great night out. The world-famous Matthew Street, home to the legendary Cavern Club, is a quick stroll from The Bridewell. Here you'll find everything you need for a boss time like McCooley's and Revolution, which have excellent DJS and cheap drinks.
Liverpool's Gay Quarter is also close to The Bridewell. Centered around Stanley Street, it is the only place in Liverpool where you are guaranteed a fabulous night out darling! You'll find famous drag bars like Superstar Boudoir, pirate themed Man's Down, and Liverpool's notorious G Bar. Whatever your orientation, the Gay Quarter is not to be missed!
So damn Instragamable.
If you are all about that 'gram life, The Bridewell is the place for you. Not only is the building itself pretty spectacular, but the surrounding streets are pure stunning. In this area you will find beautiful Victorian era architecture so well preserved that they're often used as locations for filming. Fans of Peaky Blinders will definitely recognise a few locations like Exchange Flags. So, whenever you need a break from the studying, grab your camera, head out for a stroll and get snapping. The likes will soon be pouring in!
Get in shape
The Bridewell has an on-site gym free for all students to use, but if you're more of a fitness class kind of person, or into your serious weight training, JD Gym is less than 5 minutes' walk. It's the ideal place to let of steam after a stressful week in uni or burn of those cheeky pints you had over the weekend. Into your outdoor running? At the Bridewell, you're really close to Liverpool's iconic waterfront, which is perfect for getting in your weekly miles, whilst taking in the beautiful views.
If you're all about feeling zen, there's not one, but two yoga studios near The Bridewell. Check out White Wolf Yoga & Kitchen and Liverpool Yoga Studio when you're in the need for a bit of downward dog.
We think you'll agree by now that The Bridewell is an amazing place to live. With rooms starting from £99 and a limited time special offer of £1 deposit*, call our team today on 0151 318 4743 to book your room for 2018/19.
*Terms and conditions apply – visit here for more information.
Like this? Check out our post about all the boss things happening in Liverpool this spring/summer.