Everyone knows that the perfect way to end the weekend is with a bang up roast dinner.
Even better when you don't have to do the washing up after! After some extensive research, the things we do for you, we've complied our list of the 10 best roast dinners Liverpool has to offer.
(Booking in advance is recommended as is checking with each establishment their times as these are subject to change.)
Slims Pork Chop Express
85 Seel Street, L1 4BB
The roasts at Slims Pork Chop Express were made for sharing. Generous servings of delicious slow cooked meats along with crispy roasted potatoes and veggies, giant yorkshires and mouth-watering gravy are the perfect end to the weekend. It gets pretty busy down there so best to book in advance.
The Blackburne Pub and Eatery
24 Catherine Street, L8 7NL
Tucked away in the Georgian Quarter and just a stone's throw from the University of Liverpool, The Blackburne claims to have the best Sunday roast in the city. The menu changes each week and if the weather is nice, you can even sit outside
Camp and furnace
67 Greenland Street, L1 0BY
Described by the Sunday times as the stuff of legends, Sunday dinners kick off at 12pm and run till 6pm so no need to rush down. Communal dining means everyone sits together on long trestle tables, with whole chickens or joints of sirloin, lamb or pork, plus all the trimmings is sent from the kitchen uncarved. Diners can then tuck into whatever they fancy. Finish off with some delicious homemade sharing desserts like the Giant Sticky Toffee Pudding swimming in yellow custard.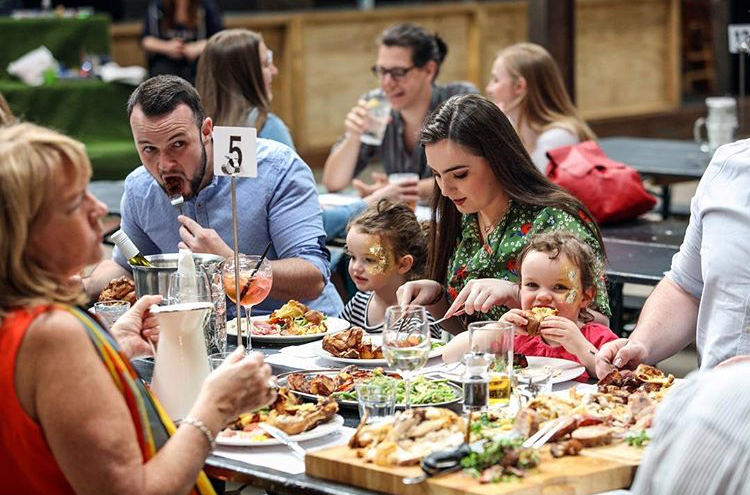 The Monro
92 Duke Street, L1 5AG
This Gastro pub on Duke Street has a stellar reputation for their Sunday roasts. Here, you can get 2 courses for £16.50 and 3 for £19.50. Starters include Soup of the day, Korean chicken bites, smoked mackerel pate and prawn cocktail. For the roast, you can choose from leg of lamb, pork loin, topside of beef, nut roast or sweet potato. You've of course got all your standard sides like roasties and seasonal veg and desserts include sticky toffee pudding and a cheeseboard.
Alma de Cuba's Gospel Sunday Brunch
St Peter's Church, Seel Street, L1 4BH
The roast dinners down at Alma de Cuba verge on being a religious experience. Starting from £12.95, a selection of meats is served with crisp roast potatoes, broccoli, cauliflower and a deliciously rich beer gravy. For dessert, you can choose from a dulche de leche cocoa tart, Pina Colada cheesecake, toasted banana bread, key lime pie or a fruit crumble.
The Baltic Social
27 Parliament Street, L8 5RN
The Baltic Social is in Liverpool's hip Baltic Triangle. It's the place to go for a drink after work or see some cool live music. It's also the place to go for a delicious roast dinner. Apparently they also have a life changing sticky toffee pud too!
Hanover Street Social
16-20 Hanover Street, L1 4AA
A large brasserie in the centre of Liverpool that has been mentioned in the Good Food Guide for it's outstanding cuisine, no list of roast dinners would be complete without Hanover Street Social. Marmalade and honey roasted gammon, chicken supreme and roasted beef are all on offer along with an assortment of veggies and roasted potatoes. Desserts include warm chocolate brownies with ice cream and rhubarb and apple crumble.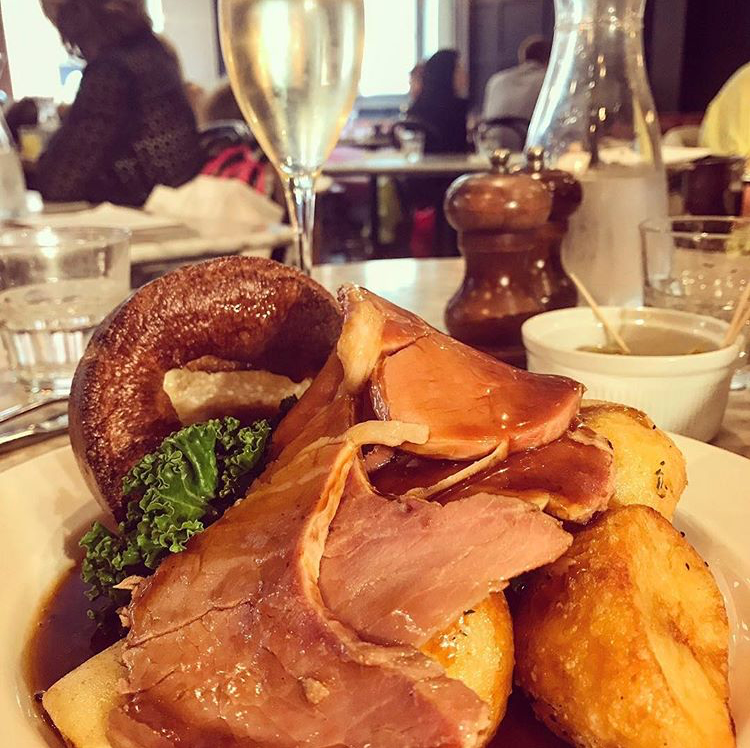 Fredricks
32 Hope Street, L1 9BX
Perhaps best known for its amazing gin and tonics, Fredricks also serves up some delicious roast dinners. You can get two courses for £15 and three for £18. Starters include Fred's meatballs and sweet potato and salmon fishcakes. Choose from chicken, beef, pork or a nut roast for your main meal, each served with roasties, kale, parsnips and other veggies and delicious red wine gravy. And if you still have room for dessert, you're spolit for choice. The Nutella chocolate mousse and Oreo cheesecake jam jars are two of our faves.
The Smugglers Cove
Britannia Pavillion, The Albert Dock, L3 4AD
What could be better than tucking into a delicious roast whilst overlooking the stunning Albert Dock? Served all day, choose from chicken, beef, pork or nut roast and delicious sides like courgette, sage and apricot stuffing balls or cauliflower cheese topped with crispy onions. Still got room? The Smugglers Cove's toffee apple, pear and almond crumble was made for sharing.
Ma Boyle's ale house and eatery
7 Tower Gardens, Tower Building, The Strand, L3 1LG
A roast dinner like you've never experienced! Ma Boyle's specialises in roast dinner fondues. Slow cooked beef or roasted chicken is dipped into pots of delicious red wine gravy and served with waffle style yorkshires, roasties and seasonal veg. Roast dinner fondues are the future!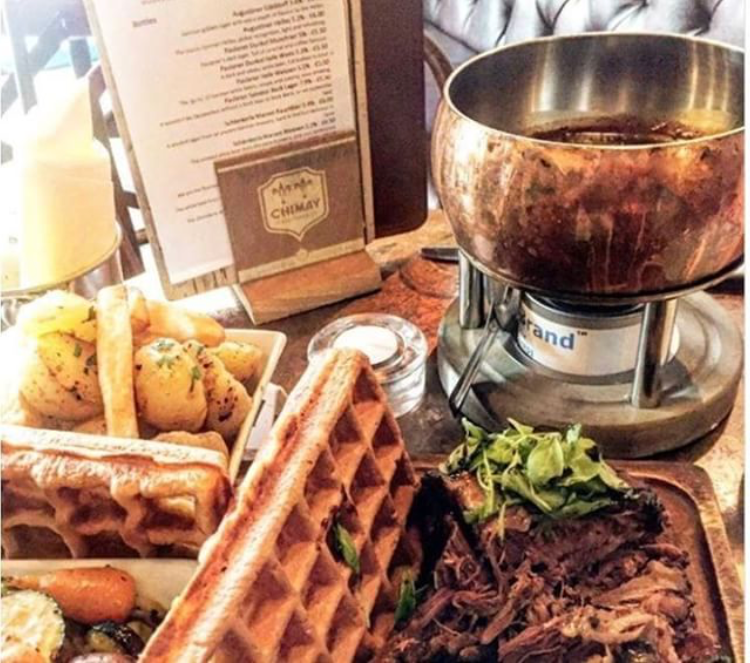 So, there's our round up of the 10 best roast dinners in Liverpool. If you need anymore food and drink recommendations, check out our food and drink page or be sure to ask one of our friendly members of staff. They are Liverpool experts after all!
Be sure to follow Caro Short Stay on Facebook, Instagram and Twitter for even more food and drink plus things to do and see in Liverpool!