McDonald's Monopoly returns on Wednesday 21st March and runs until 1st May, giving you the chance to win some fantastic prizes like holidays, cars, phones, cash and of course, free food!
This year though, money saving expert Martin Lewis has given us his top tips for increasing your chances of winning.
Tip #1 – Don't throw away your stickers, you can play online too.
Each McDonald's Monopoly sticker comes with an online game token and according to Martin, this is one of the best ways to win a cash prize of £5-£100. Whatever you do, don't throw them away!
Every minute there are two cash prizes up for grabs which are won by whoever enters the code at the 'winning moment'.
Tip #2 – Don't play online at peak times.
For your best chance of winning, don't enter the codes at peak times, like lunch time. This is obviously when most people will be trying to win too. Instead, aim for early morning/late at night for your best odds.
If you win, it'll pop up and tell you instantly with details of how to claim.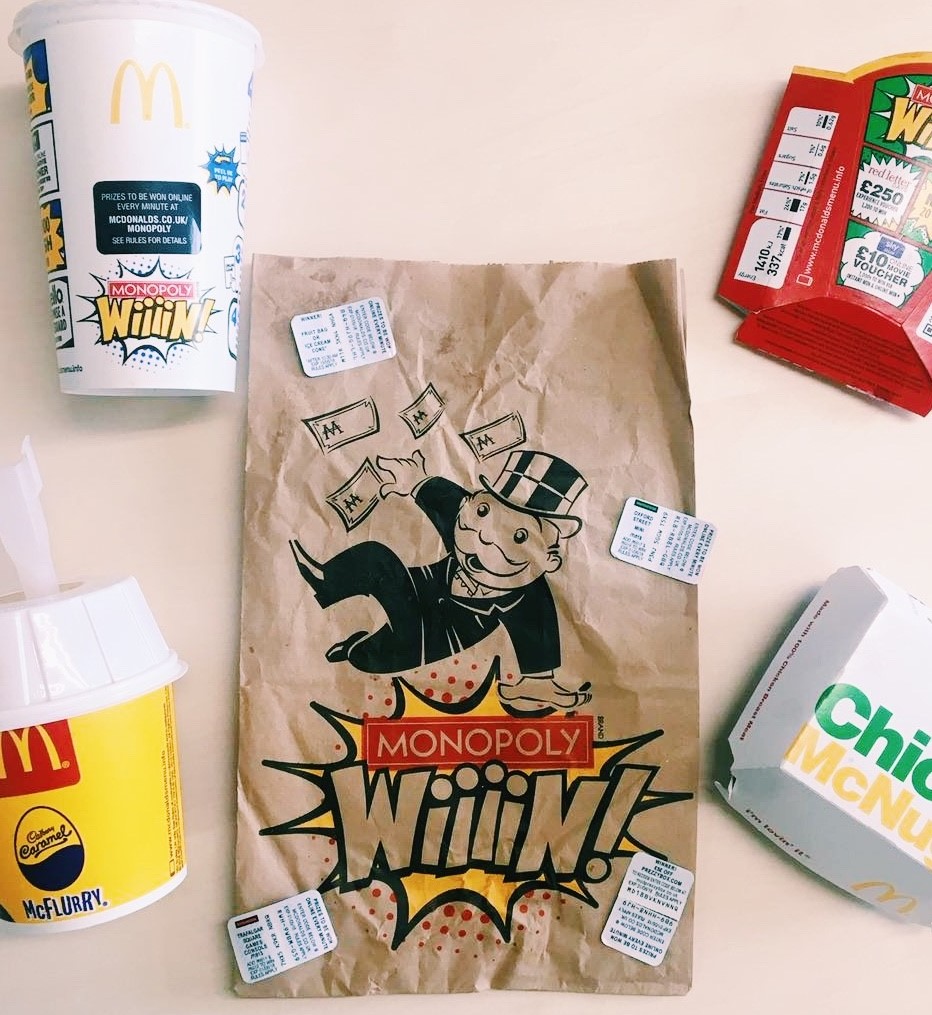 Tip #3 – Finders keepers, losers weepers.
As crazy as it sounds, not everyone collects the McDonald's Monopoly stickers – I know, I know, these people are clearly not ok.
But, their loss is our gain! One of Martin Lewis' savvy team members says that checking left behind boxes/drinks for any forgotten stickers is one of the best ways they have grabbed a load of freebies during the Monopoly season.
Tip #4 – 10 is the magic number.
For the first time this year, you can still win prizes by collecting stickers even if they're not the same colour. If you collect ten of any colour, and yes, duplicates are allowed, you can claim a free Now TV pass.
Head to the McDonald's Monopoly website to redeem one month of Sky Cinema, Now TV Entertainment or Kids' pass or one day Sky Sports pass.
Limit is 3 passes per person so get your mates involved and you can watch ALL THE MOVIES!
Good Luck – may the odd's be forever in your favour!
*Full Rules of Play for McDonald's Monopoly can be found here.
Like this? Check out our post on the Best Student Nights in Liverpool here.